To give a general idea on what's in the UMS' bespoke China Daily Morning Brief, a daily email service focused on four industry categories – Education, Tourism, Food & Beverage, and Health & Skincare, I decided to write a summary of November insights our team published.
The China Morning Brief is a product on China's most discussed and engaged social trends and buzz that day, which provides an broad reference on the Chinese social users' behaviors, and helps facilitate Australia and New Zealand businesses on relevant business decisions in this post-pandemic period. It is a product UMS Establish Domain launched this year.
Australia and New Zealand governments implemented a series of strict cross-border policies to prevent the spread of COVID-19 which largely affected the education industry. In this post-pandemic period, both countries plan to relax these restrictions gradually. The "Back to Australia Pilot Scheme" had to be deferred due to a re-burst of COVID-19 in Victoria. New Zealand started to bring student doctors and post-graduate students back, yet the quota remains extremely limited. On the other hand, universities are implementing various methods to attract international students, such as online learning and scholarships. Negative sentiment across social platforms relating to education has been higher than normal due to COVID-19 restrictions, however we can expect this sentiment to improve in the post-pandemic period.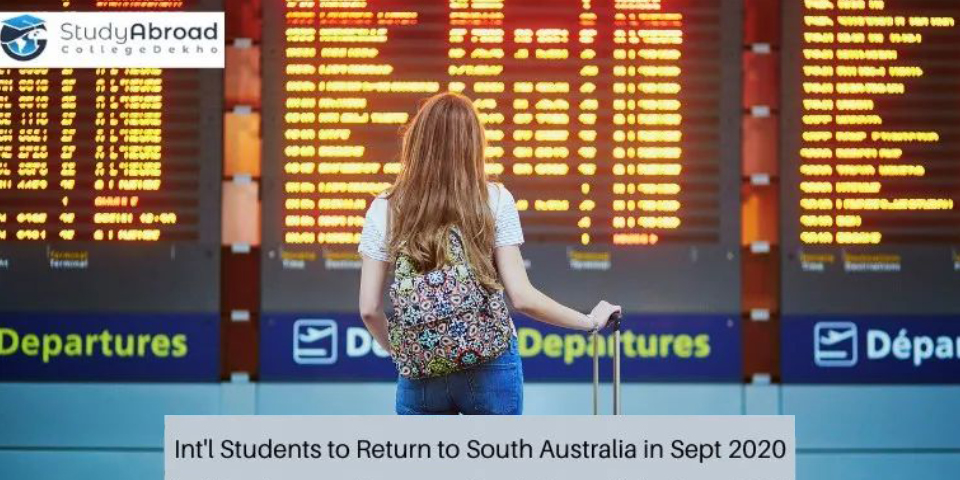 The tourism industry is another industry that has been largely affected by COVID-19. Nevertheless, things are looking up. Many countries have started to relax entry restrictions and airline companies are taking different strategies to create opportunities in this period. These strategies involve cross-enterprise cooperation, new flight routes, and new sightseeing flights. At the end of November, several companies and brands announced their future plans or published their recommended trip packages to guide consumers on their future trip decisions.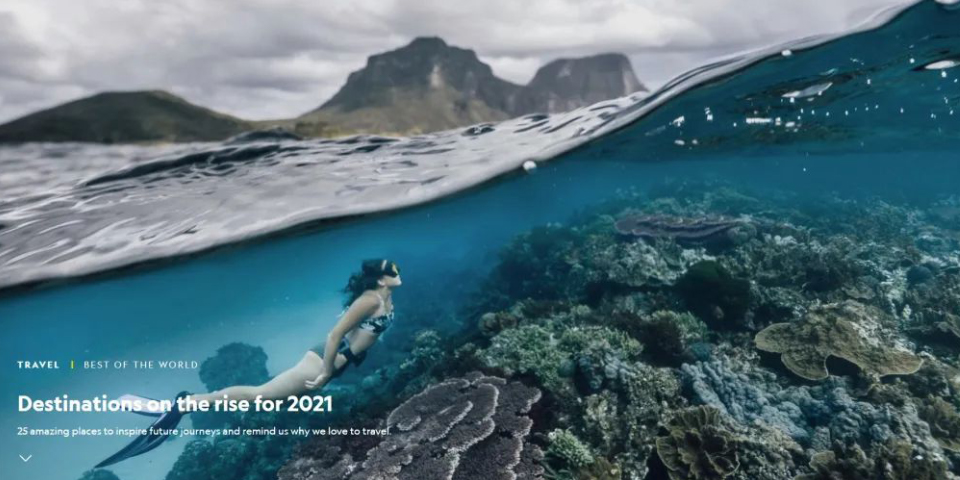 In November, the China International Import Expo was held in Shanghai, which had attracted many foreign brands including multiple well-known brands from Australia and New Zealand, such as A2 and Fonterra. In this increasingly competitive market, brands are looking for new opportunities in more precise products and segment markets, such as Omega-3 food, plant meat, hypoallergenic rice noodles for infants and young children, and grass-fed formulas.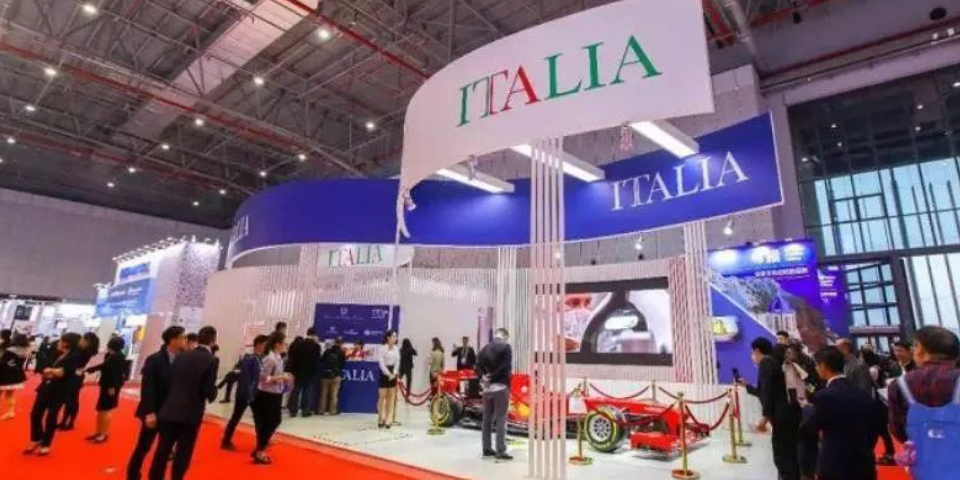 Make-up and skincare brands continued to conduct campaigns in November and most of them achieved a positive result. CIIE and "Double 11" promoted the sales of health and skincare products. In terms of health supplements, recent research indicates that there is an increasing trend among young adults in purchasing health products. The overall health product market is growing as well.
1. Education – students are welcomed back
Chinese students receive "Back to Australia Pilot Scheme" invitations: Many University of Adelaide students have received confirmation emails from the university, officially inviting them to return to Australia in November and early December. The departure location will depend on the student's location. If students do not receive tickets for these dates, the school will make further arrangements in January, subject to airline capacity.
China-Australia education cooperation still has great potential in the post-pandemic era: Australia's Group of Eight issued a statement on 11 November, criticizing the Australian Senate for rejecting the amendments to the Foreign Relations Bill proposed by the Coalition, arguing that the Bill would have an impact on the global reputation of Australian universities. China-Australia education cooperation and exchanges have a profound impact on the healthy development of China-Australia relations, and are one of the important driving forces that will encourage the relationship forward.
New Zealand prepares to admit first international students, the actual number below quota: The Universities New Zealand Council says it has contacted 194 eligible students from various countries and will now begin the process of processing their visas. The actual numbers are below the initial quotas due to a very strict selection criteria.
2.  Travel – getting the industry running again
Australia considers resuming international travel with multiple Asian countries by 2021: Federal Trade and Tourism Minister Birmingham said Australia is likely to reopen its borders with the Asia-Pacific region within months.
What judgments have been made in the latest report on the development of China's inbound and outbound tourism: According to "China Outbound Tourism Development Report 2020", the future recovery and development of China's outbound tourism depend on multiple factors. China's domestic travel market is accelerating recovery and showing a preference for safe and healthy products.
3.  Food and beverage – it's all about health
"My Imported Life" | China International Import Expo shows market competition: After the reform of trade facilitation, New Zealand's fresh milk imports have increased from 3,000 bottles per week to 30,000 bottles, especially after the Expo. This year, Newlander signed the third CIIE early, doubled the exhibition area, and increased its investment in the Chinese market.
Wheat fiber, a potential stock in the plant meat substitute market: Fiber-related claims are incredibly popular in specific product categories, such as cereals and cereal bars. Therefore, these are the main sources in which consumers attain their fiber. However, many expressed they would be happy to get their fiber from other products, such as milk and pasta. This presents significant opportunities for food and beverage manufacturers.
4.  Health & wellbeing – a growing market
"Double 11"-Why do young people love health care products?: Health products have entered the shopping carts of young people, particularly during "Double 11", including vitamins, minerals and protein powders, etc. The popularity of health care products is caused by "hidden hunger" and lousy work life and rest balances.
Johnson & Johnson Consumer Products participated in the third CIIE, showing that digitalization in China leads the world in speed: This year, Johnson & Johnson exhibited 51 products, including six world premieres, 11 Asian debuts and 10 Jinbo debuts. In recent years, they quickly introduced overseas brands for Chinese consumers and promoted product research and development to swiftly seize market segments. In the post-pandemic era, Johnson & Johnson once again consolidated and accelerated its digital transformation.
Break-through $1 billion Australian dollars! Australian products rise to fame in "Double 11": On the day of "Double Eleven", two Australian companies producing infant formula and healthy food were among the top ten imported brands purchased by Chinese consumers! At least 2,000 Australian companies have joined this "shopping event", and 160 companies have opened new online stores on Alibaba during the epidemic.
Morning Brief is dedicated to helping you understand who your new emerging target is. Find out what their priorities, preferences, and consumption behaviours are and how to effectively (re)engage with them.
For more information, please reach out to ariel.yan@umssocial.com. Click here to receive a recent copy.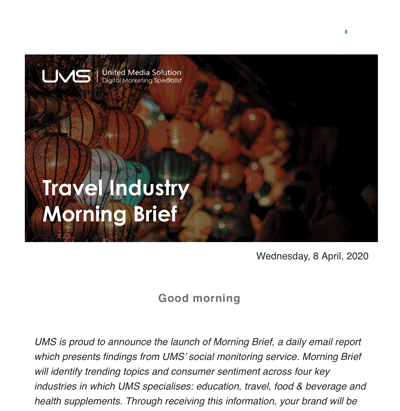 END.