This article was created by Cecilia Zhang who leads the UMS connect team. The team work with the clients closely on media and KOL strategies, plannings and executions. You can contact Cecilia via email: Cecilia.zhang@umssocial.com.

Luo Yonghao is a Chinese entrepreneur and internet celebrity, well known for his contributions to Chinese technology company, Smartisan, as chief executive officer. Luo and his distinctive personal style first gained popularity in 2000 when he worked as an English teacher at New Oriental Education & Technology Group. Luo eventually moved on to found Smartisan technology in 2012 and launched the Smartisan mobile phone, gaining a large network of loyal followers. In 2020, Luo signed a contract with Douyin live streaming.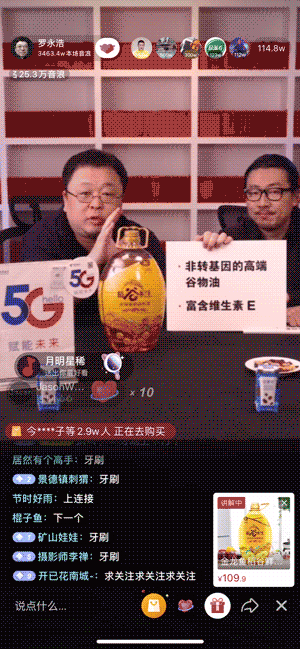 His first live stream was launched at 8 p.m. on April 1 and lasted for 3 hours, accumulating a sales volume of 110 million and a cumulative audience of more than 48 million. The impressive performance of Luo's live stream and his influencing ability captured the attention of many brands around the world. However, it remains a question as to whether it is suitable for every brand to heavily invest in cooperating with this internet celebrity.
UMS' Connect Domain has conducted an in-depth analysis of Luo Yonghao for brands to assess if this new online star and his performance aligns with their own marketing goals.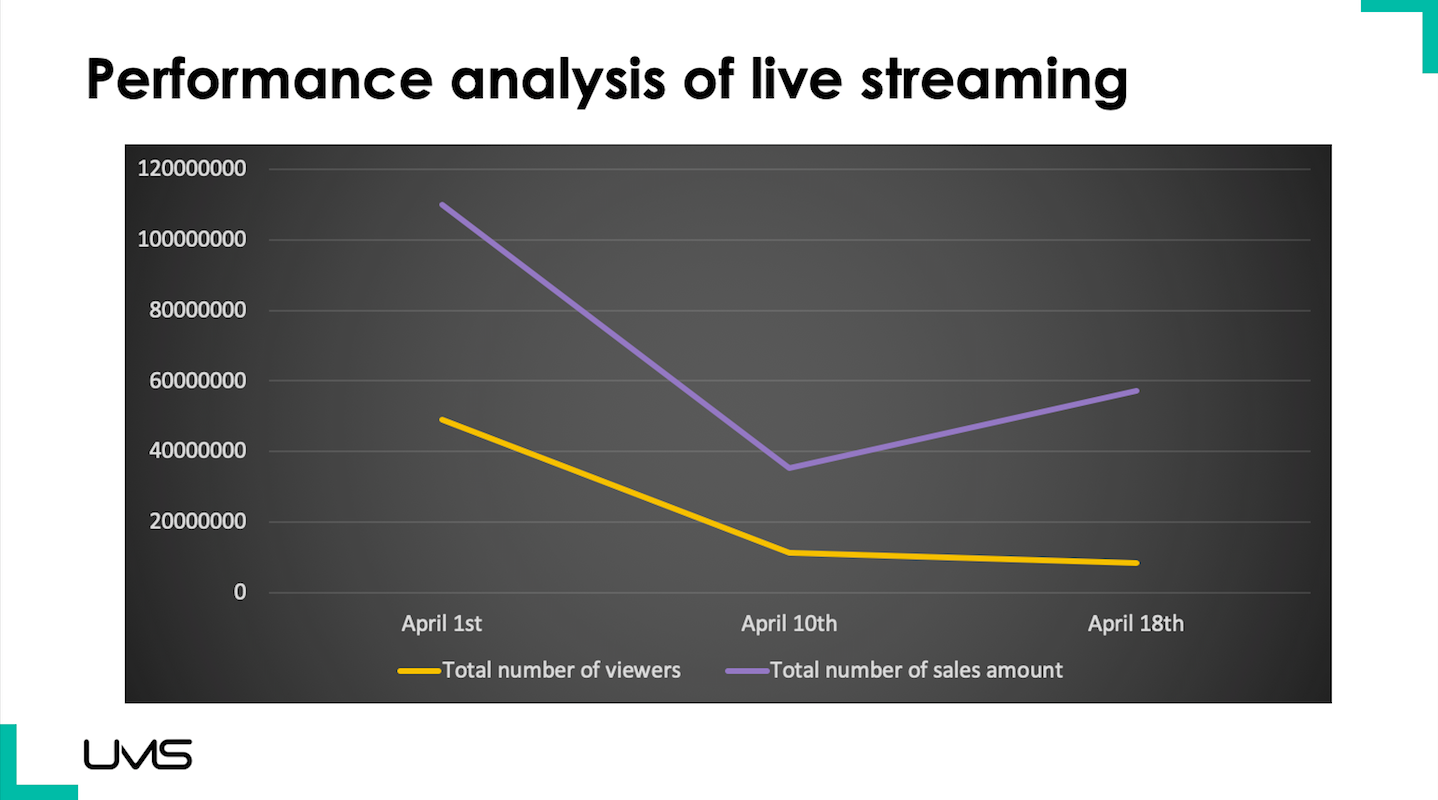 We took a close look at the recent three live streaming events Luo performed on Douyin. Although the last two events' saw transaction amounts decline, the overall performance for a new live-streaming player was outstanding. The total sales volume of the third event was very close to RMB 60 million, due to the high unit price of the new One Plus mobile phone, which was sold at 6,920, contributing to 66% of the total sales. The achievement was thanks to his personal popularity gained from his career, but was also supported by Douyin. A social media event created by Douyin successfully produced a lot of buzz both before and after April 1 launch, which also built curiosity and expectation of audiences. Without the addition of external resources, the audience's attention is expected to gradually fade, however the popularity of Luo's regular live stream should retain steady.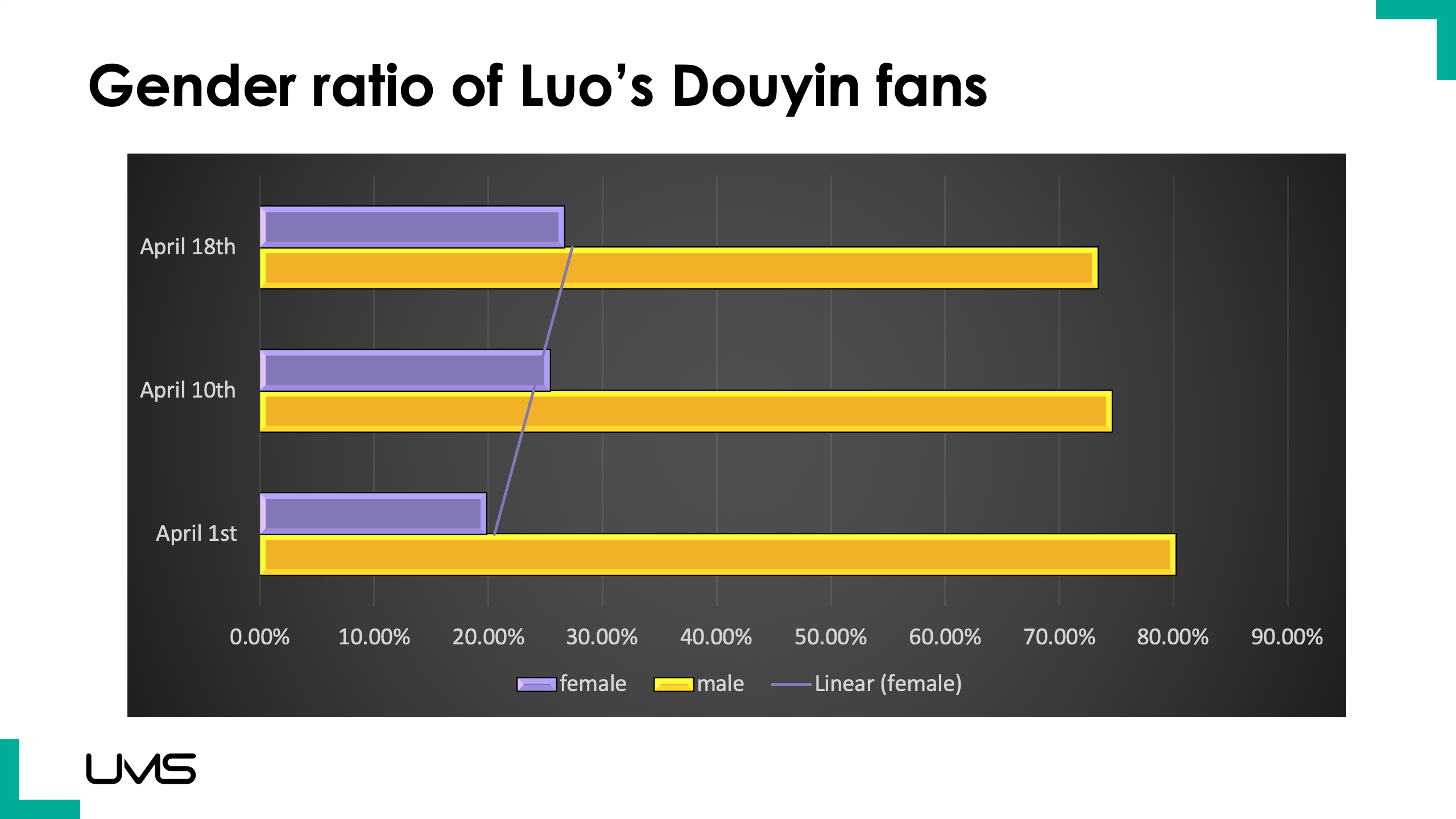 Advices from UMS Connect Domain Director Cecilia Zhang:
Influencer industry in China is complex, KOL businesses usually operate on omni-channels. Identifying and selecting the most relevant KOL is essential for a cost-effective marketing strategy, the investment for a KOL could be critically huge. It's important for the brands to conform to the characteristics of the channel where the KOL is located, and pay special attention to its content form, each channel could perform differently. When identifying a proper KOL to work with, the pre-selected KOL should share the same target audience groups as your brand and be well matched in terms of their expertise and values. For example, a brand that sells 3C products for men would be well suited to choose a KOL like Luo Yonghao because of his technology knowledge and devoted following of men who share similar interests.
UMS Connect Domain provides a KOL Identification Report service which can help brands to analyses the best KOLs suited to your brand and campaign objectives. For a complimentary one on one consultation, please feel free to contact cecilia.zhang@umssocial.com.