UMS CEO Jessica Miao recently spoke on a panel at an AustCham Shanghai event discussing the opportunities for international Food & Beverage brands in the China market.
The discussion highlighted some of the major challenges F&B brands face when preparing digital marketing campaigns for the China market.
Jessica identified four key points that marketers need to consider when marketing to China:
Consumer education is key
Adopting a test & learn approach
Thinking long term about investment
Finding the right partners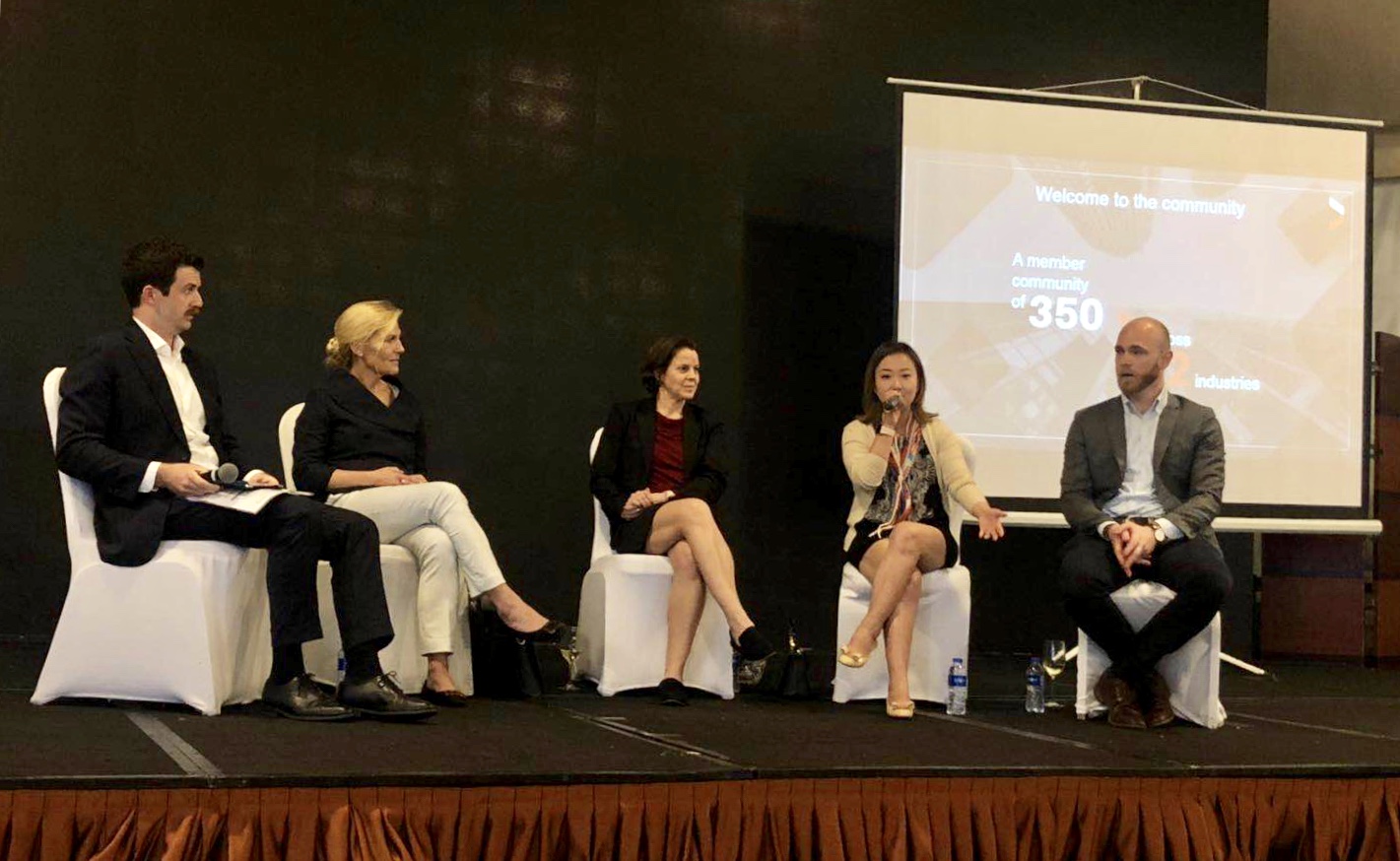 In the first of a three-part series, Jessica explores the importance of consumer education.
When it comes to China, consumer trust is a big deal. Over the years Chinese consumers have been bombarded with fake products, fake claims, questionable health and hygiene standards, all of which has created an environment of distrust. Chinese consumers like to do their research before purchasing and when it comes to food, safety is the number one priority.
Chinese consumers – particularly the educated middle classes in first tier cities that are primarily the target for international brands – will expect a brand to provide details about the ingredients, origins, sources and environment for all its products. It is crucial that they can confirm the products are safe, high quality and the brand is trustworthy.
In China, many consumers will look to a brand's social media sites to find this information so they may be surprised if they cannot find it. While western brands tend to use channels such as Facebook, Twitter and Instagram for short brand building engagement activity, in China, consumers expect to be able to find longer posts with product information to help them with their research.
While food safety remains a key priority, Chinese consumers also expect brands to provide information about the uses or functionalities of their products. For example:  Avocadoes are a relatively new arrival to China, despite their huge popularity around the world. The majority of Chinese consumers would not necessarily know the benefits of eating avocado though, and would be looking for more information about what vitamins or key health benefits they might contain as well as when or how to eat it etc. Chinese consumers look to brands to provide information about the products, particularly the benefits to them, so it's important that brands provide this information and or embed it within the marketing messages.
Another key element of the consumer education piece is helping customers to find your products. In a market the size of China, it is crucial that you provide tips and directions for your customers to buy your products. A Chinese consumer will follow your brand on social media for a few simple reasons, the first to find out more about the brand and product, secondly to take advantage of promotions or sales, and finally to find out where to buy it.
These all-important sales channels are also a crucial sticking point for brands. With so much important goods in China and so many distribution and sales channels available, it's important that your brand is associated with trusted and reputable organisations. Consumers look for channels which have government or authority endorsement or that are recommended by trusted friends and family. Knowing that a channel is or isn't trustworthy can be the difference between success and failure for some brands.
Overall, it's crucial that brands embrace digital marketing, specifically social media, as an education channel and not just a brand engagement platform. By sharing information with consumers, a brand can accelerate its entry into a new market and establish trust among new fans and followers. Fundamentally, social media is a two-way communication channel and when it comes to China, embracing this aspect can be a magical boost for your brand.