This article was written by Jessica Miao. Jessica is the founder and CEO of United Media Solution (UMS) – a company focused on leading overseas brands and businesses to succeed in the challenging Chinese market.

On Friday 17th April, Canadian Chamber of Commerce in Shanghai and the Consulate General of Canada invited me to share some unique insights during their webinar, "Building a Digital Infrastructure". During my time slot as a keynote speaker, I presented on what new opportunities marketers can take advantage of now that life in China has begun to return to normal, followed by a Q&A session.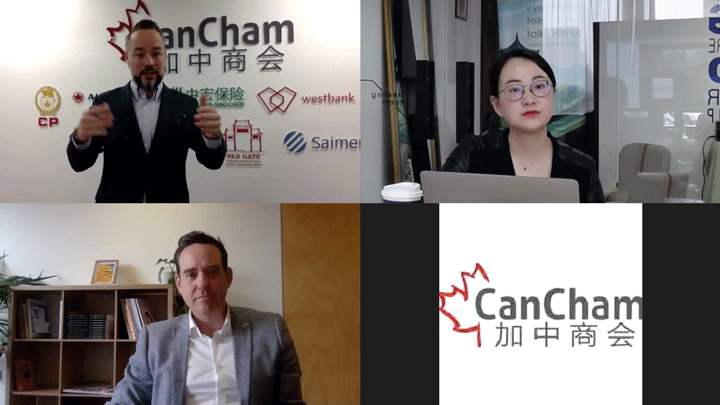 The past three months has seen a tremendous change in China's digital market. Social distancing measures and working from home has meant that 1.3 billion people in China have consistently had the internet at their fingertips. Fast responding marketers have already adopted digital strategies to engage with audiences. My presentation included the following key points:
1. Video calling – the new communication giant
2. KOL and influencer marketing
3. Defining and reaching target audiences
4. Mid-Long term strategy and response
Video calling
When it comes to video conferencing, most brands are unprepared. However, as the Covid-19 situation has evolved, brands have had to quickly adapt and embrace video conferencing to engage their customers and audience, while innovatively elevating their business offerings. Video calling has been used by different brands in increasingly creative and engaging ways, some of which include online masterclasses, virtual/online job fairs, video streaming online entertainment (clubs, concerts) and online conferences.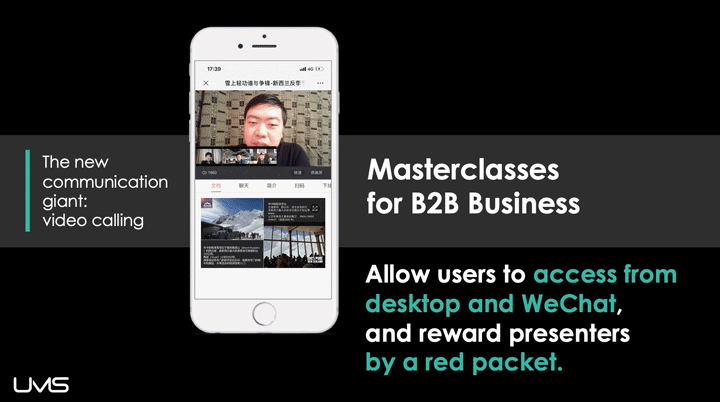 KOL and influencer marketing
During the Covid-19 pandemic, the number of KOLs (or influencers) has skyrocketed. Those who normally work behind counters in physical stores have used the lockdown period as an opportunity to start their journey in becoming the next live streaming star. One beauty advisor who works for Skii, a retail store in Hangzhou, shared her expertise through live streaming. During one session on Taobao, over 60,000 rmb of products were sold. The retail store added that the consumer reach of a three-hour live streaming session on Taobao can equal six months of offline traffic in the physical store.
Chinese top KOLs like Austin and Viya ran voluntary fund-raising activities and knowledge-based livestreaming sessions on how to avoid getting infected during the outbreak. According to statistics from the news, fans of Austin were able to fundraise more than an equivalent to about 1 million units of personal protective equipment to be sent to affected zones in China.
Target audience
There is no doubt that the Covid-19 outbreak and consequential lockdown has dramatically changed people's online behaviour, and so it is vital that marketers are able to understand and reach their target audience. Through our research, UMS has identified and profiled three types of audience members that could bring marketers new opportunities:
Young adults (20-30) open to new digital experiences
This audience is very approachable and responds well to online gaming applications, paid knowledge sharing programs and subscription-based exercise accounts – all of which are experiencing explosive growth from this segment.Marketers should have this group's user behaviour mapped out in order to retain customers following the Covid-19 outbreak and increase purchasing potential.
Loyal customers who refer brands to friends and networks
The communication strategy for this group should be very personal, customised, and highly engaging. It is important to take special care of these customers and provide excellent customer service in order to retain loyalty. These customers are usually interested in try and provide feedback on new products and services.
Elderly (60+) who have only recently been introduced to online platforms
The lockdown prompted older generations to try digital experiences like e-commerce and product research for the first time. This has released the spending power of older generations and, with this segment accounting for 128 million people in China, they pose as a huge opportunity for marketers.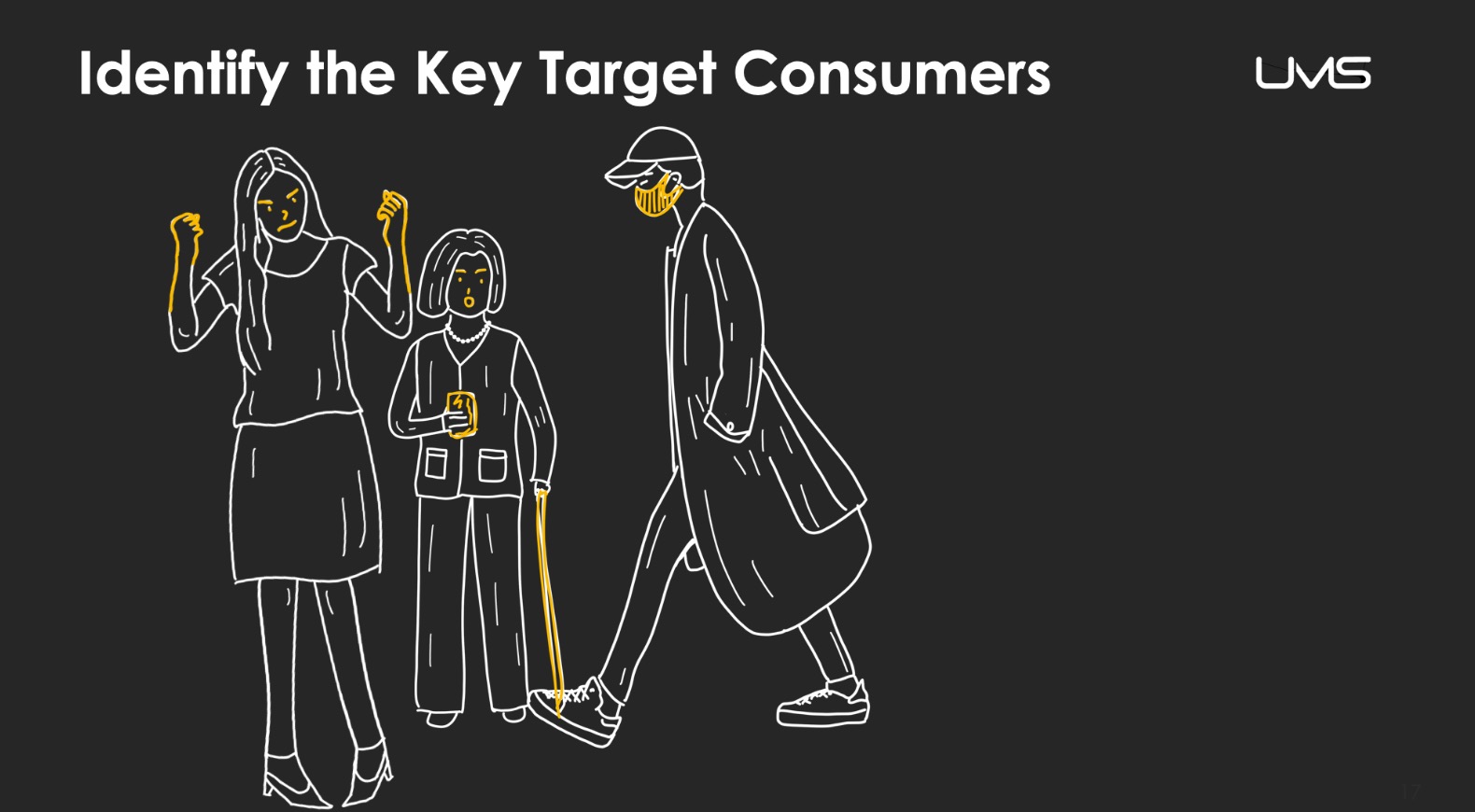 Mid-Long term response
China is now in a stage of recovery where life for most Chinese people is beginning to return to normal. While the impact of Covid-19 will be short lived for some, it is crucial that all organisations shift their strategies to adopt a digital approach in order to best accommodate for continuing disruption. The digital customer experience should be the key in a brand's mid to long term strategy.
Creating a social CRM strategy is vital in being able to target consumers. A SCRM will help brands to enhance their customers' digital experience, understand fans better, target key fans to improve the ROIs, and review and improve marketing activities that are aligned with key targeted consumers.
UMS' white labelled SCRM Social Intelligence Cloud Engine, is a social CRM which sits in the backend of the WeChat official account and is where consumer data from all social channels flows into. A comprehensive SCRM allows brands to effectively engage with fans and convert engagement into sales.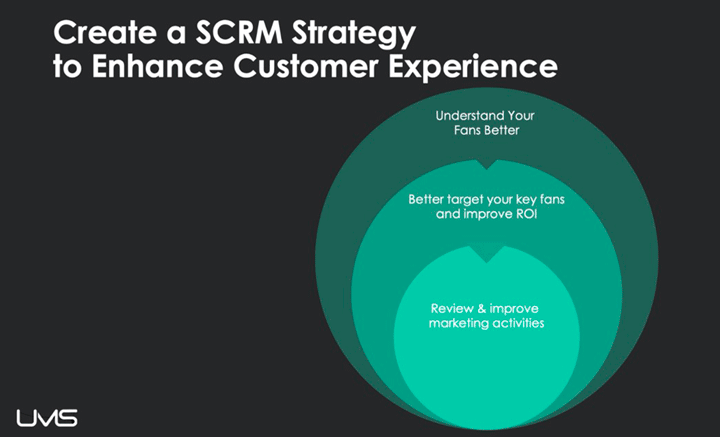 END.