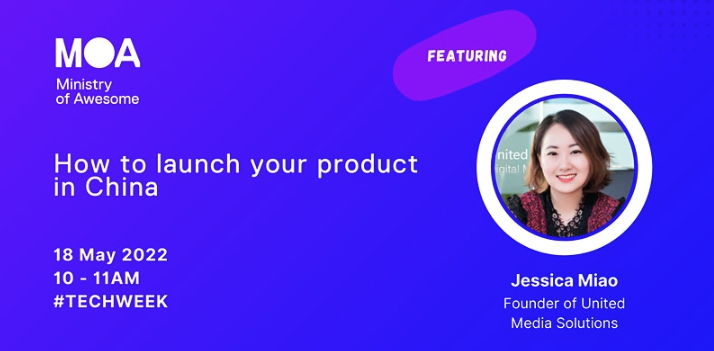 On 18 May, Jessica Miao, UMS Founder, was invited to deliver a keynote presentation during Ministry of Awesome's TechWeek. This sharing session guided participants through the challenges and instructions of launching your product into the China market. Jessica has become a hugely valuable mentor from Ministry of Awesome's incubation programme at Te Ōhaka.
Jessica began her presentation by providing 5 market entry tips and reminding brands that they should not expect overnight success. To earn a share of China's market, brands need a long-term plan and a unique selling proposition in an already saturated market.
Jessica also walked the audience through a realistic look at China's market, sharing China's consumer market behaviours, China's digital landscapes, and how to engage with Chinese consumers in the dynamic digital sphere.
Jessica wished all those part of Ministry of Awesome well in their endeavours with their digital businesses, and hopes to see them knocking on China's door soon.
For more information on this presentation, contact sales@umssocial.com.