UMS is proud to announce that it has worked with AustCham Shanghai to develop a Mini Program that expertly manages member information providing a centralised platform. AustCham Shanghai has always been interested in digitalising its services, and our partnership was a pivotal first step to achieve this goal.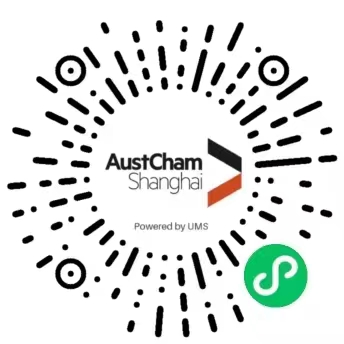 🔼 scan the QR code to experience now!
The solution was to create a Mini Program that show cases AustCham Shanghai's latest news, provides an opening for members to enquire about AustCham memberships, and most importantly, provides a digital directory hosting all AustCham members' information. Users can explore the directory by scrolling, filtering, or searching and then enquire about members by filling out a simple lead form. The product gives users a centralised platform, instead of saving a PDF to their devices. The AustCham team is also projected to save many operational hours internally.
🔽 Watch the introductory video
"In this era, AustCham Shanghai relies on digital capabilities to connect with businesses and get business done. We are thrilled to have delivered and designed the AustCham SH Mini Program to do exactly that. It makes people's daily lives easier, which is what any great digital innovation should do." Eric Yu, UMS's co-CEO said.
Users of the application have said:
"In China, everybody is on WeChat, everyday, and all day long. The Chamber's Mini Program allows us to learn about companies we've yet to meet, and reach out and connect with them at the touch of a button."
"Having the membership directory at our fingertips is the most exciting feature of the Mini Program."
"It will make it easier for companies to contact me through this Mini Program."
"So easy to use to connect."