Golden Week 2020: are you ready?


If you'd like to know more, check out the UMS blog on the latest digital, consumer and industry insights.
The rise of China's "cloud toursim" and case studies
Case Study: KOLs bring success to Bundaberg's latest campaign
How Genki Forest overtook Coca-Cola
Consumers reach back into their pockets – May trend overview
UMS Morning Brief monthly overview – April
The new communication giant: video calling
UMS and New Zealand Winegrowers lead digital solutions
UMS announces partnership with Podium, a virtual event initiative
UMS introduces new company domain teams
END.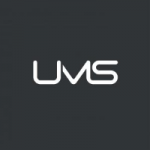 United Media Solution BLOG
Each month this blog will share the latest insights, trends, and data about the China market. It will also showcase social media reports and case studies to reveal the strategies that brands are employing to find success in the Middle Kingdom.
As a valued friend of United Media Solution (UMS), we want to help you stay up-to-date with China's unique and fast moving market.
If you need to talk to China, talk with us!
Previous
United Media Solution virtual internship, China
This is a unique opportunity for a New Zealand undergraduate student or
recent graduate majoring in media, communications, public relations,
business and marketing to gain valuable industry experience through a
remote internship.