This article was created by Richard Zhu, who leads UMS Establish team that provides China consultancy and advisory services. You can contact Richard via email: zhu@umssocial.com.
As the Covid-19 outbreak steadily subsides in China, international brands are now facing a set of new challenges as the virus spreads elsewhere. At UMS, my team and I have been closely monitoring the situation and its effects on the marketing of international brands within China.
The ACBC South Australia invited me to engage in a Q&A and share UMS' learnings during their webinar, "Road to Recovery – Doing Business in the Aftermath of the Coronavirus". This workshop was originally planned to be held in person in South Australia, but due to the increasing number of Covid-19 cases, public events and international travel into Australia stopped, moving the event online. During my 2-hour slot as a keynote speaker, I was able to share four key pieces of advice for brands now that the Chinese market has begun its recovery phase:
Diversifying trade models and channels 
Offline and online purchasing trends 
Building a fundamental digital infrastructure 
Knowing and reaching your new audience 
During the outbreak, it was clear that for brands who had previously adopted UMS' advice of diversifying trade channels, impact to business was greatly minimised. The same was also seen for brands who had their own self run e-commerce channels with tracking and tagging functions. Although this implementation does not always have an immediate impact for brands, it is a strategic investment with long term payoff, especially if a crisis like Covid-19 was to occur again.
As Chinese workers return to their office and a sense of "normality" is restored, the number of physical stores opening steadily increases. During the outbreak, majority of stores shut their doors, causing damage to brands without established online infrastructures and e-commerce models. We are now seeing around 90% of stores returning to business as usual, with facilities such as cinemas and gyms remaining closed. The Covid-19 outbreak highlighted the need for brands to have both on and offline trading models, and UMS continues to stress the value of this strategy to its clients.
While a large proportion of China's population bunkered down in their homes during the outbreak, many brands were busy producing and releasing long-form content for their target audience to engage in. This increased audience spare time opened many opportunities for brands to educate and engage their target audience as well as reach new ones. UMS was able to assist many of their clients in the creation and strategic release of content and I encourage brands to continue targeting those who continue to isolate.
One of our most significant observations was that target audiences and profiles have notably changed in the wake of the outbreak. Through our regular target audience monitoring and client user profile research, without exception, almost all Chinese target audiences have changed radically. It is imperative that brands enlist the help of a professional agency to identify its new user base and any consumer behavioural changes that may have occurred, before releasing any new campaigns.
During the ACBC session, I was also able to provide some specific advice to those brands in the FMCG industry. UMS has released in-depth strategic suggestions for other industries (Education, FMCG, Tourism, Aviation) which can be accessed:https://blog.umssocial.com/?s=coronavirus
Audience Questions: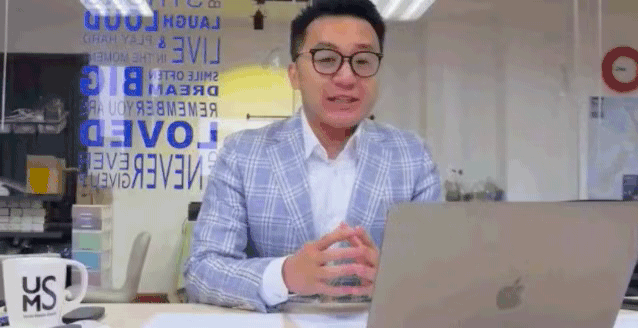 Did you see any emerging health and wellness trends during the outbreak?
UMS research identified that the online consumption of dairy products & health supplements products, particularly from Australia and New Zealand brands significantly increased, most noticeably – infant formula. That is conditioned on whether they have stocks ready to move in China.
Many health supplements brands had a proactive approach to the virus and shared long-form research-backed evidence to improve product legitimacy. Event-driven opportunities for those products with the immune system factors should they know how to targeting and engaging.
How has the lockdown created a demand for unique customer products?
The lockdown served as an opportunity for brands to engage current and prospective clients (in China) and have beneficial conversations around what new products they wanted, how they wanted, and when they wanted.
UMS helped many brands to distribute surveys and complete market research in relation to this. We found paticipants were more reactive and often went extra-miles on helping brands understanding aspects that normally would not have touched on, given the luxury of time they have.
What are your top tips for targeting the older market in China?
Older shoppers do not engage in many platforms when researching a new product and usually use only one or two e-commerce platforms when purchasing.
Older generations are quite price sensitive so it is important to have a well-communicated pricing strategy, but they can also be very loyal towards brands who engage with them correctly, compared to younger generations.
In order to reach this generation, your content needs to be easily read and relatable. Different types of fonts and images with mindful fashion – we usually say.
Community-building is the key for targeting and engaging with Chinese older generations. END.