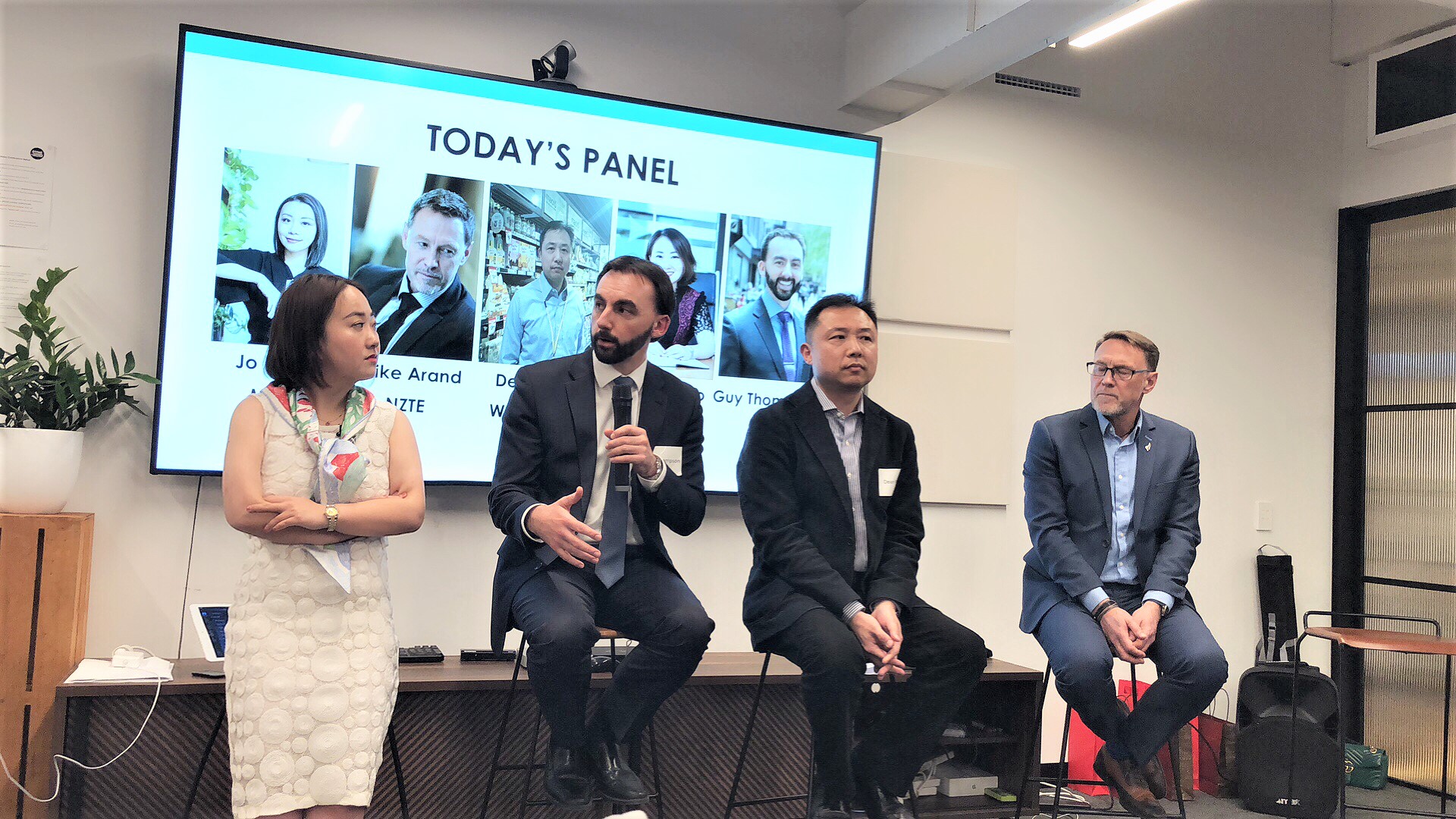 Australian companies are seeking a greater understanding of what Chinese consumers want and how best to engage with them, as they increasingly target this booming market.
Australian businesses are stepping up their focus on China as local exports to the world's largest retail market surged 40% in June to reach $10.34 billion – the second strongest period on record.
Local brands and companies seeking to leverage this growth sector attended the UMS China Digital Marketing Seminar in Sydney, which provided insights and expert advice on how companies are growing their brands in China.
In a keynote address, UMS chief executive officer Jessica Miao shared the latest data and insights into China's 802 million official internet users – which is more than the population of the United States, Brazil and Indonesia combined.
Miao's presentation covered the unique behaviours of Chinese consumers, the time spent on WeChat, the maturation of mobile platforms, the explosion of short video and the cultural shift of shopping from necessity to entertainment. Miao also showcased the proven ways brands can connect and engage with these users to promote awareness and, ultimately, sales of their products.
Miao was joined on a panel of experts by Mike Arand, China Business Development Advisor at New Zealand Trade & Entreprise, Dean Feng, Key Account Manager – China for Woolworths Australia and Guy Thompson, Strategic Initiatives Manager, International Business Development at ANZ.
Mike Arand drew on his experiences with NZTE including his time as as Trade Commissioner in Shanghai, to share insights for brands entering the China market. He discussed the need to be aware of the scale and competition of the market as well as understanding the different factors such as China's different tiered cities, physical stores and of course the e-commerce players such as Tmall, Taobao and JD. Arand also stressed the importance of IP and understanding the legal and policy issues for doing business in China.
Dean Feng highlighted the challenges to growing brand awareness in a market the size of China while sharing insights into Woolworths experiences in China over the last three years. Feng also discussed how he had balanced the company's desire to boost sales with the need to invest in marketing to boost awareness and how he set realistic goals and used small wins to leverage for more budget.
Guy Thompson who arranges China market tours for delegations of Australian businesses shared the areas ANZ has identified as big opportunities for growth. These included sectors such as healthcare, education and mining industries. He also highlighted diverse goods sectors such as Petfood and cosmetics as areas earmarked for growth by Australian companies.
Miao also discussed some of the key learnings from her seven years helping foreign companies market to Chinese consumers, particularly for companies to be realistic about goals and targets and to remember to focus on the long-term strategy and not expect short term results.
The event is the first in a series of seminars and masterclasses that UMS plans to host in Australia, New Zealand and China in a bid to engage with companies and share insights and advice to growing brands in China. To get involved or find out more information contact jessica@umssocial.com