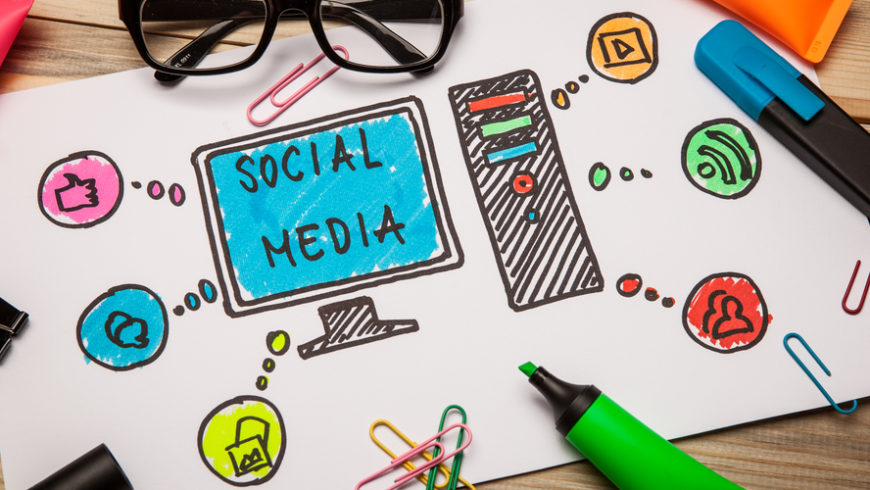 Social media success in China can be an overwhelming, expensive and time-consuming investment. However, UMS has created some practical tips to help clients make the most of the social media investment.
The key is using the 3 C's: Community, Content & Commerce.
Companies need to create and maintain a community of consumers who are interested in your brand and its products. They must create compelling, interesting or entertaining content to help build trust, loyalty and engagement with fans. Finally, companies must create seamless pathways to commerce platforms, in order to convert the community into sales.
COMMUNITY
There are a number of ways to create and build a social community and this will be dictated by your brand awareness in China.
Group Chats
If you are new to the market, one way to get traction is to start small with a WeChat group – or other types of conversation group in other platforms – and grow from there.
A WeChat conversation group is a good way to start grouping people with common interests, common background, participate a common event, etc. you can easily promote your group via all sorts of channels, and group members can invite other person to the group. While a WeChat Group is relatively small scale it does allow you to create a highly engaged audience using promotional campaigns, competitions and other incentives to build and maintain connections with consumers.
O2O
Another way to build a community is to use offline events to engage with your brand online. This could be via a QR code or promotional idea at point of sale or on advertising materials instore or on advertising.  This approach makes more sense as the cost of online fan acquisition continues to increase, and there is also a growing trend in China towards offline brand experiences, particularly for food and drinks brands where consumers like to taste and experience products prior to purchase. A great example of this is e-commerce giant Alibaba, which has launched a chain of supermarkets, called Hema, which combine the online and offline experience for shoppers.  The key for brands is to create a seamless transition between the online and offline brand experience, or O2O as it is called in China.
KOLs
Key Opinion Leaders or KOLs play a hugely important role in Chinese social media – much like influencers all around the world. However, in China, KOLs command huge audiences of loyal followers – many of which are larger than the population of New Zealand.  China's KOLs cover a number of channels, audiences and specialties, based on skills, interests, talents, knowledge and sometimes they are just popular celebrities. However, not all KOLs are the same, and the prices, quality of posts, quality of leads and audience sizes will vary greatly from one KOL to the next. There is also an increasing issue with bots and fake followers, which means brands must be vigilant when accessing KOLs to work with. When selecting a KOL to work with, biggest is not always best and companies should evaluate the different levels of engagement and a KOLs suitability to brand values.
CONTENT
Content remains the most important tool for creating engagement with your fans and followers. In order to be successful, the content must do a number of things.
Firstly, it is important that the content aligns with the brand identity and its values.  If for example, a skincare brands shares content about the extreme weather conditions, the link is tenuous and has no real relevance to the brand or to the followers.
Ensuring the content is relevant to the brand, and to the target audience is a great way to engage with your followers as you will be providing them with something that is useful and interesting.
Frequency is another key factor as posting too often can frustrate fans and impact engagement, whereas not enough posts can risk not engaging with followers at all. Obviously, there is no magic formula for frequency or timing and every account will be different. Trialling posts at different times and days throughout the week is a great way to get a strong idea of what posts work best with your fans.
Finally, IP is an important element to all social media accounts, and in China it is no different. Ensuring content is properly sourced and credited and all copyright laws have been respected is crucial. Also ensuring you follow platform guidelines about what you can and cannot post is very important – and of course as it is China, you must also ensure you are obeying all laws and rules.
Once you have created engaging content you can maximise this by sharing it on different platforms to enable you to capture the attention of multiple segments and followers.  Each channel will have different followers and fans so instead of reinventing the wheel you can recycle content and redistribute across different channels. The content may require slight modifications to ensure it is relevant to each platform, however this process will be more economical and effective for your company.
COMMERCE
So, now that we have the community and they are engaged with the content, how can we convert this into sales?
The key to success is ensuring a seamless transition from content to cart. Companies need to ensure that fans and followers have the most straightforward navigation and journey to complete the purchase.
The call-to-action should appear in the most optimal location as people scroll through the content or article, and this could mean there are multiple links within the content.
Companies need to be conscious of adaptive platforms to ensure the content and e-commerce platform are compatible. For example, using a Tmall link in a WeChat post will result in a poor customer experience as the user would be required to cut-and-paste the link, leave WeChat, and open a new browser in order to complete the purchase.
Equally you want to avoid broken links, lengthy processes, and any obstacles that would cause a consumer to abandon the transaction. It is crucial that the transition is smooth, straightforward and as easy as possible for the consumer to ensure a seamless customer experience.
Also, you should ensure that every call-to-action is trackable so that you can monitor and measure the performance metrics in order to gain insights into what works and what doesn't.
Finally, Loyalty programmes are also an excellent tool to keep fans interacting with your brand and buying your products. By providing incentives and rewards for engagement through a loyalty programme, brands can continue to maximise their investments. The Taste New Zealand programme by NZTE and UMS is a great example of this – you can read more about it here. [Taste New Zealand WeChat Program]
As you can see the opportunities in China are much like the market – HUGE! In order to achieve success, you need to be active in your target audiences' worlds and platforms and build a community of fans.  You need to keep them engaged with your brands and products and build trust through content. And finally, you need to respect their loyalty by providing an excellent user experience through straightforward and seamless transitions from content to cart.
To find out more about these strategies, contact us on jessica@umssocial.com