UMS is proud to partner with the University of New South Wales (UNSW) as an industry host of COMM222 Industry Experience Program. Our HR Director, Annie Feng, with year's of experience in mentorship, works with a number of these students to help guide them on their career paths. Recently, Annie was interviewed by the UNSW Business School for their newsletter column called "5 Questions With" where Annie shared her thoughts and experience on navigating different careers. Take a look at what she had to say through the article below!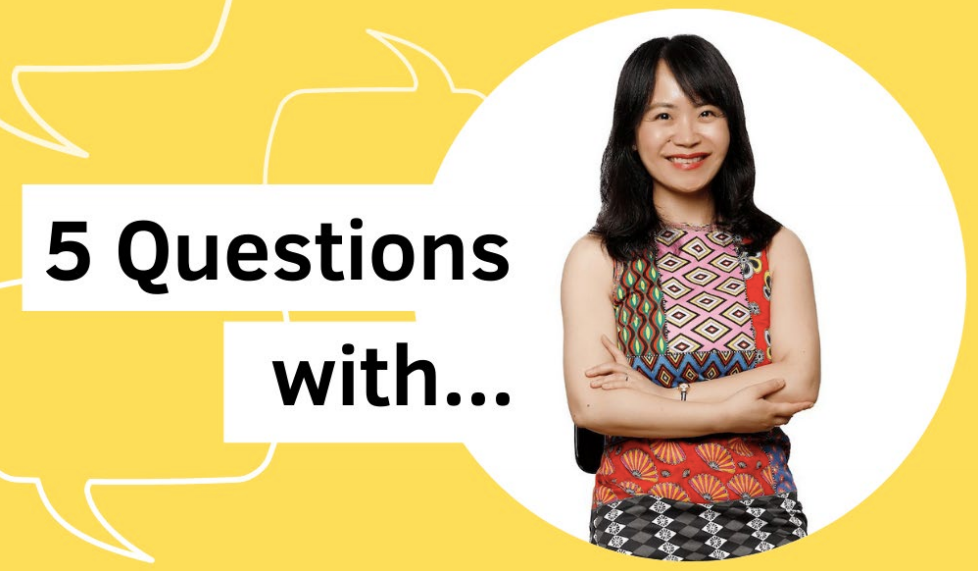 1. When you started uni, what career path were you planning?
Like many other students, when I started university I was very stressed about what career parth I should choose and plan for. I began to realise that even though I didn't know what career I wanted at that time, it didn't mean I was unaware of my strengths. Due to my outgoing personality, I liked to interact with lots of people and started to join a few communities and network within the university. I spoke to different people about their career plans – some of them had just graduated and started a new job,while others had gained rich work experience from different industries. Luckily, I met quite a few mentors who helped me find a passion that I could turn into a career with inspiring prospects.
In the end, I decided to pursue a career in the HR field and landed a position where I could help those who struggeled with their own career plans and positively influence them as a mentor to develop their strengths. At the same time, I was able to have an impact on company operation and business which was an important aspect to me.
2. What is the best part of being a mentor as part of the COMM2222 Industry Experience Program?
The best part is seeing the growth of those I mentor and knowing that they trust me to help them shape their future career decisions. I believe young talents can thrive if they find their strength and build on what they are good at. Because that's exactly what my passion is in my own career.
3. What was a pivot point in your career?
During my first 7 years in the HR field, I became a full function HR manager in a high-tech US company from Silicon Valley. My job roles changed many times through working on different HR functions and it required me to continuously navigate different skill sets. These transitions helped me to gain a better understanding of the company's business strategy.
Through seeking to have a greater impact and contribution to the business and society, I was led to become a partner of UMS and now work across HR, business strategy and marketing. Rather than having one pivot point in my career, several changes and my open mindset progressed me to a higher level of meaningful career experience.
4. Biggest career lesson you've learned so far?
In one's career life, pivot could be normal. Getting out of your comfort zone is not easy, but once you start and follow your own pace and feeling, you will be fascinated by how much you've thrived in the end. The way we choose to see "change" makes all difference.
5. The #1 piece of advice you'd give UNSW Business students studying today?
Do not believe the shortcuts, just keep trying and believe in the power of failure.
The article was originally published on UNSW Business School's official newsletter.
END.