UNITED MEDIA SOLUTION PRESENTS
2021 HSBC NZCTA China Business Awards Workshop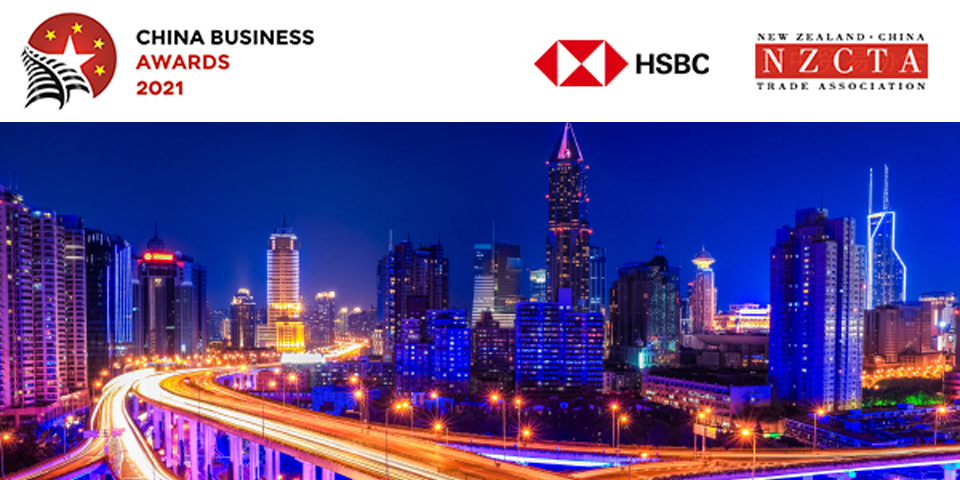 NZCTA China Business Awards Established in 2004 to celebrate companies with successful business or investment relationships between New Zealand and China, the HSBC NZCTA China Business Awards have grown to become New Zealand's preeminent awards recognising and rewarding business success in China.
After announcing United Media Solution (UMS) is supporting this year's NZCTA HSBC China Business Awards through sponsoring the United Media Solution Award for Digital Excellence in Business between China and New Zealand, we are happy to share that we will host an online workshop to assist entrants with their applications for the NZCTA China Business Awards, as one of the primary sponsors for the Business Awards
If you are looking for further information on the Business Awards application process and help with fine-tuning your application then you should attend this upcoming online workshop.
In this webinar explain how to approach the award application process. UMS will go through questions that should be addressed in your application, as well as offering some tips and guidance for your application to stand out and capture the judges' attention.
What will be covered in the Workshop:
• An introduction to the China Busines Awards and information on the Judging and criteria
• A review of the application form questions and the information required
• Preparing your application & tips on how best to tell your company story
Q&A Session
• A pervious winner of the award may join as guest speaker
Details
Date: Tuesday 6th July
Time: 12:00 – 13:00pm
Cost: Free
Format: Zoom Webinar (Link will be provided)
Register here: https://www.eventbrite.com/e/160706793345
Don't forget entry for the awards close on 15th July, for more information please check https://www.nzctabusinessawards.co.nz
END.