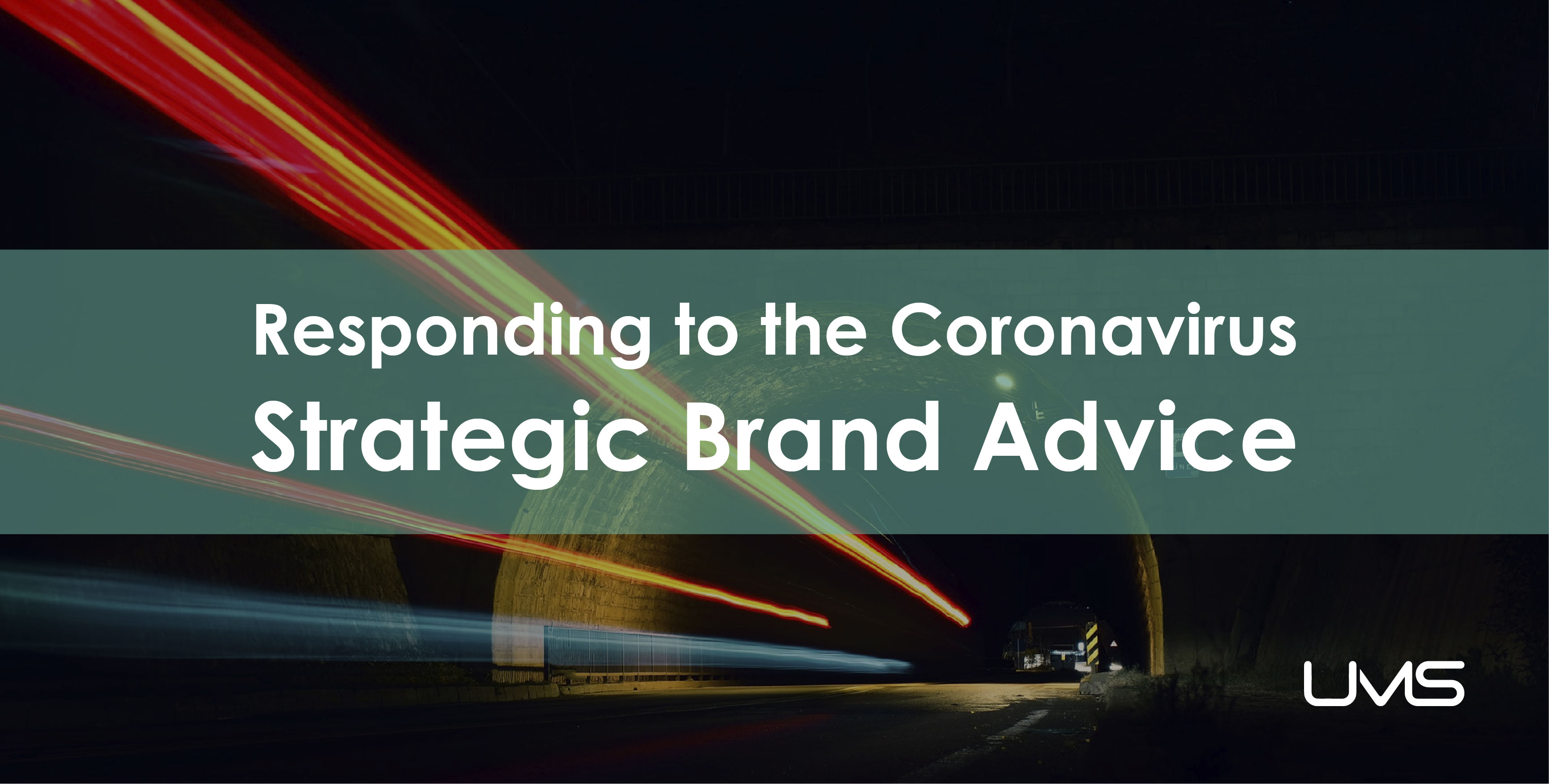 For overseas brands, concerns around the Coronavirus outbreak in China have brought difficulties to many industries, while others are experiencing success and opportunities due to crisis preparedness. So, what have these organisations done to thrive, and what can other businesses do differently to match their success?
UMS has researched and gathered valuable insights into how the virus has impacted industries and organisation's marketing in China. While this impact will be short lived for some, it is critical that all organisations shift their strategies in order to best accommodate for the continuing disruption caused by the virus.
UMS will continue to monitor and release information regarding the outbreak's impact on marketing activities in China throughout the coming months.
UMS provides marketing to Chinese consulting service. We strongly encourage organisations to take UMS' strategic advice which will assist organisations to address the below points. This is an advisory piece for business owners, C-suite level managers and business decision makers in the international trade businesses and marketing industry, and all other relevant industries.
MOST RECENT UPDATE:
*TOURISM – published on 13 February 2020, click HERE to access. 
*EDUCATION – published on 14 February 2020, click HERE to access. 
*INTERNATIONAL TRADE – published on 18 February 2020, click HERE to access. 
*AVIATION –  published on 24 February 2020, click HERE to access. 
Trade Models / Channels
Our research overwhelmingly indicates that diversifying your trade channels greatly reduces risk. This may not have an immediate impact, but it is a significant strategic investment with long term payoffs.  For international brands that adopt our recommendations early (establishing multiple trade models/channels), the impact of ongoing trade operations during the outbreak may be minimised. Due to government instructions, many physical stores and warehouses have been forced to close. UMS recommends that organisations increase the weight of budget allocation for the diversification of e-commerce channels (including the application of additional human capital and leverage the use of professional social media agency). It is recommended to have a well-established self-run e-commerce eco-system with payment and tracking/tagging functions, so as to not solely rely on a single trade channel.
Online / Offline
Throughout the outbreak, the main market trend we have observed is that the majority of purchasing activity is now moving online, as physical stores continue to remain closed across China. Offline sales activity is expected to be severely affected in the first and better part of the second quarter (if not all Q2) of 2020, and we suggest paying close attention to your organisation's inventory and logistics arrangements while strengthening the establishment of online sales platforms.
In the process of establishing and upgrading an online sales functionality, we strongly recommend that brands not only rely on large e-commerce platforms like Taobao or JD.com, but  simultaneously, establishing a well designed brand-owned e-commerce platform, with focus of  driving traffic/ leads through a large e-commerce platform to its own platform through a user conversion mechanisms.
Target Audience
Unless your organisation provides a specific product or service for a niche market in China, your user base and profile will have changed in the wake of the outbreak. Through our regular target audience monitoring and client user profile research, without exception, almost all brands' Chinese target audiences have changed radically.
UMS provides specific user monitoring and research services to assist brands with the task of identifying their new target audience in order to maximise returns.
With the majority of the Chinese population confined to their homes until the outbreak subsides, they have a lot more time to share content amongst their online communities and discover alternative brands. This will strongly affect long-established brand loyalty, particularly when consumers are unable to purchase products and are in a position to research for other offerings.
This short period of isolation also releases the spending power of older generations who may be educated by their children on how to engage in e-commerce, complete brand research and use technology that was previously unknown to them, influencing their purchase decision-making process. In addition, we see evidence that online gaming, pay-knowledge shearing apps and subscription-based at-home training apps are experiencing explosive user growth. For these companies, their ability to clearly map out user behaviour and drive engagement once the virus has subsided, will determine whether they will be able to retain their event-added users and further grow their communities.
Marketing
It is critical that brands do not rush into and invest in online engagement and marketing without a deep understanding of who their updated target audiences is, as well as their behaviors in the wake of the virus outbreak. Even then, brands should ensure they have identified the above three areas before considering launching a new campaign.
Brands that have scheduled posts or campaigns that are heavily affected by the virus are advised to shift their marketing focus and re-shape their content. However, brands should not stop social activities all together, instead, take this crisis-emerged opportunity to create a well-established digital footprint in China's internet surroundings. Targeted campaigns that provide general product information or increase brand awareness should continue to prevent disruption.
UMS suggests, under the current situation, that marketers should put more weight of budget allocation behind online media channels rather than traditional media channels in order to maximise on return.
Content
Good content is at the heart of boosting brand awareness during an crisis, but if poorly created and executed, can have lasting negative effects for a brand. We conducted an in-depth analysis of user-reading behaviours for different types of content during "normal times" and "epidemic times". The following recommendations were given during the outbreak:
Keep announcements simple in terms of presentation and content, and ensure easy sharing functionality, you need your audience to be able to easily share your brand's message.
Refrain from sharing or repeating news media or unverified information on the outbreak, your audience does not follow your brand for virus updates.
Engage in crisis/social monitoring to closely follow public sentiments and, if applicable, insert your contents into the discussion/hot topic (event driven).
Invest in a professional crisis management/customer service response team in order to address customer queries and feedback in a timely manner.
Who Are We?
United Media Solution (UMS) is an award-winning marketing to Chinese agency. We are a full-service independent agency which specialises in digital and social marketing.
This article was created by Richard Zhu who leads UMS Establish team that provides China consultancy and advisory services. You can contact Richard via email: zhu@umssocial.com.