The spending power of Chinese consumers continues to be a lucrative drawcard for foreign and international companies, however, as more and more brands target this attractive audience, the need to define which Chinese audiences to target has become even more important.
While the majority of companies are focused on targeting specific segments of China's Mainland population, the savvy brands are now also marketing to Chinese consumers living overseas. With estimates suggesting this group accounts for more than 100 million overseas Chinese people, this is becoming a highly desirable target audience. E-commerce giant Alibaba was thinking of this audience specifically when it launched Tmall Global last year.
Link: https://www.thedrum.com/news/2017/06/15/alibaba-targets-100-million-overseas-chinese-consumers-with-tmall-world
It doesn't stop there either, a third specific audience has also emerged: Outbound Chinese travellers, this high spending and influential audience, which accounted for 145 million trips in 2017, is also highly attractive to marketers.
Faced with three vastly different audiences it's crucial that marketers can clearly identify their objectives to ensure they target the correct audience and reap the benefits. UMS has outlined the three audiences and some tips for engagement.
1. Mainland Chinese: This massive audience of more than 1.3 billion people is by far the hardest group to promote your brand. Faced with a huge competitive market, marketers need to narrow their focus, segment their audience and apply highly targeted marketing activity. Strategy is key to the mainland market and a clearly defined strategy, supported by a robust strategic media plan incorporating the most appropriate channels, partners, locations and seasons / timings will help ensure every dollar is accounted for. At UMS we always suggest clients adhere to the 3 C's to ensure success.
Link: http://www.umssocial.com/blog/2018/03/19/maximise-social-media-investment-using-3-cs/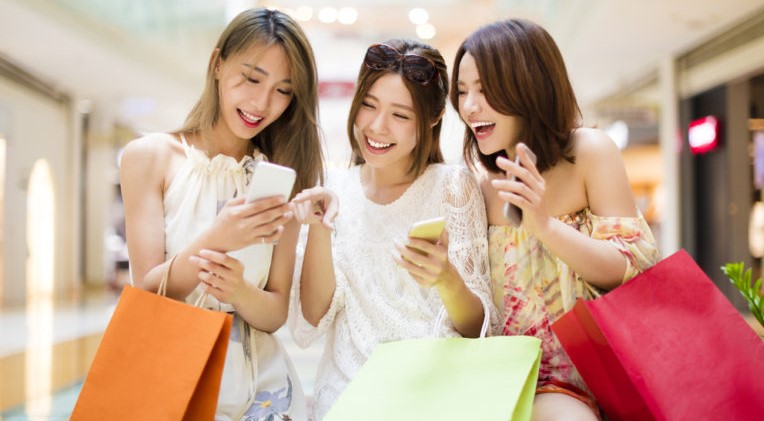 2. Overseas Chinese: This audience is estimated to account for more than 100 million people including Chinese migrants and overseas students. When you consider the power of word-of-mouth marketing and the deep family ties within the Chinese community it's easy to see why this group is becoming so attractive to marketers. By targeting Chinese communities abroad, marketers can engage this predominantly big spending audience within its home markets. A key channel for this is WeChat, with marketers in Australia, New Zealand, UK and US increasingly exploring digital marketing campaigns to target Chinese people living in these markets. This strategy enables brands to test and learn WeChat marketing techniques outside of China, as well as connect and engage with Chinese consumers and ensure strong brand awareness among the Chinese community.
3. Outbound Chinese: Last year more Chinese travellers made more than 145 million overseas trips, with that number expected to grow to more than 156 in 2018. This highly lucrative audience is no longer the sole target of tourism and travel brands with savvy local marketers creating activity to target incoming travellers. Chinese travellers have a propensity to spend and targeting these high-value and influential consumers can have significant flow on effects for local brands. Using platforms such as WeChat Moments Ads and targeted location-based activity marketers can get their brand in front of Chinese consumers and potentially drive sales and attract followers for their products. With channels such as WeChat likely to be less saturated than in China, brands can gain high cut-through rates at a cost-effective price.
Link: http://www.umssocial.com/blog/2018/04/13/magic-ad-moments-target-incoming-local-wechat-users-aus-nz/