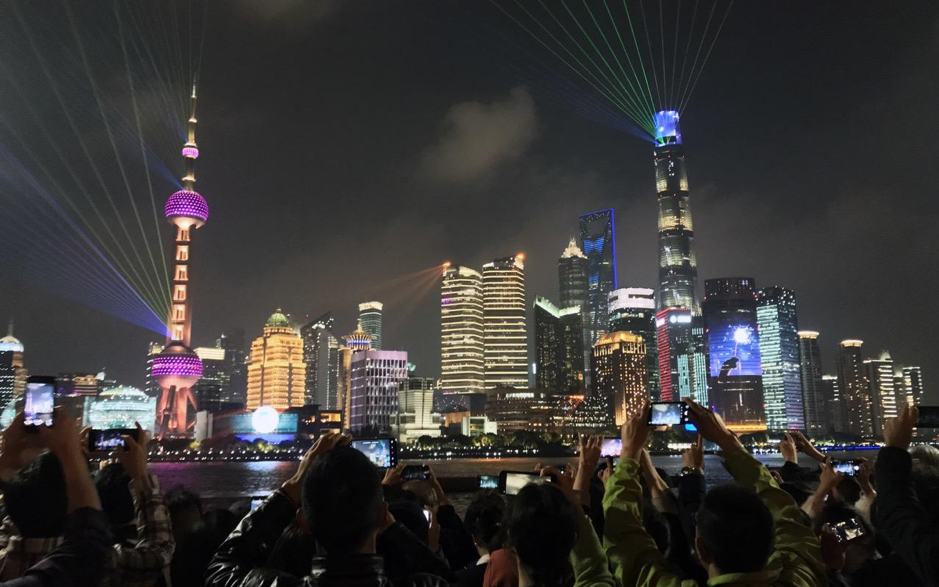 Visitors to Shanghai crowd onto the Bund for views of light and laser shows across the skyscrapers in Pudong.
Photo credit: Guy Thompson
This year, the Mid-Autumn Festival fell right before the Chinese National Holiday, making this 8-day vacation one of the longest of the year. As COVID-19 restrictions have been lifted in China, one of the most popular trends we identified was an increase in travel, and the Mid-Autumn Festival is second only to Chinese New Year in terms of travel volume and distance. However, more people travel for leisure during Mid-Autumn, rather than to return home to see family.
Understanding consumer trends during the Mid-Autumn Festival can be informative for the final quarter of the year and potential trends to watch for CNY in 2024.
Traveling throughout the Golden Week.
International Travel. Australia and New Zealand Statistics.
Tourism during holidays and travelling to other countries has always been a huge part of Chinese culture, and having a post-COVID understanding of tourist data for 2023 is telling for the remainder of the year. Tourism Research Australia released a snapshot of data from international visitors in July 2023 and found that over 50,000 Chinese people visited the country, reaching 54% of pre-COVID levels. Although still a distance from pre-COVID levels, this amount of visitors holidaying from China in Winter is extremely promising. Similarly, StatsNZ shared that in July 2023, Chinese visitors in New Zealand were up 70,000 compared to the same time last year. New Zealand and Australian companies need to be preparing for the return of Chinese travellers, and despite numbers being below pre-pandemic levels, the positive returning numbers are promising for the future.
Chinese travel.
There are efforts being made in China to help return travel and tourists across the country, including easing the visa process, encouraging local governments to host tourism events, and simplifying the payment system. Mid-Autumn is the first big holiday since restrictions were removed and will be an important test for systems and capacity. 
As Golden Week kicked off, China saw domestic travel to popular tourist sights skyrocket compared to last year's numbers. China's Trip.com reported that international travel was up by 8 times compared to last year, with some of the top locations being Thailand, Singapore, and South Korea. In addition to this, Fliggy, a Chinese travel agency, reported visa processing numbers in September were 70% higher in September in comparison to China's last national holiday in May.
The Beijing Municipal Bureau of Culture and Tourism said the Chinese capital had welcomed "6.8 million visitors in the first three days of the holidays, while the southern province of Guangdong said its 150 major scenic spots saw around 7.8 million visitors during the same period". This highlights a significant increase in domestic travel, showing promising signs for future holiday periods where travel plans continue to increase.
Source: Pexels.com, Magda Ehlers, A Crowd Of People Visiting A Tourist Destination By The River.
Retail Spending
In previous years, retail spending has continuously increased during the Golden Week. We have seen an increase in healthy options for popular sweet treats such as mooncake flavours become popular, as well as more creative flavours hitting the market.
This Mid-Autumn festival period saw a large spending increase throughout the country, where the Ministry of Culture and Tourism reported that 753.43 billion yuan was spent on travel, with 826 million domestic tourist trips. This is not only on tickets, transport, and food but on gifts for friends and family. As Chinese people this holiday have been "looking for value for money" rather than spending on items, the Mid-Autumn festival has seen an increase in sending WeChat Red Envelopes as a convenient and technologically advanced gift for Golden Week.
Luxury brands are also taking the Mid-Autumn Festival as an opportunity to celebrate, where they have produced high-end alternatives to traditional Chinese gifts. Hublot, a high-end watch company, has produced an "incense clock" to pay homage to the traditional gift of incense and the calming properties it can provide. Other luxury brands such as Tiffany and Co and Ralph Lauren have produced unique mooncakes with their own brand's twist.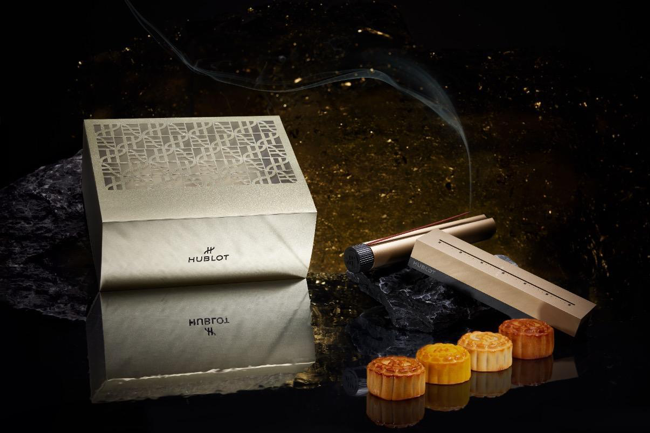 Source: Hublot.
Thanks for reading, we would love to hear what interesting themes you noticed from the Mid-Autumn Festival this year! To keep up to date with China consumer trends, from education to travel, check out our blog. You can read about our top trends for 2023 in China on our blog here:
https://www.umssocial.com/umsblog/2023/02/22/china-top-consumer-trends-2023/