Since 2019, UMS has been working together with Navico Group to help connect them with their target market in China through digital media promotion. Over the last 20 years, Navico Group has brought together the world's most trusted brands, offering decades of experience designing and developing state-of-the-art product solutions for the water and road. Recently, the UMS team had the chance to work on an exciting new project for Lowrance Electronics Inc, a brand of Navico Group.
Lowrance has been a leader in marine electronics for decades, inventing the first consumer sonar device in 1957—The Little Green Box. In the years since, Lowrance continues to refine electronics equipment and push the envelope of innovative performance, providing the best in underwater imaging, highly accurate mapping and high-definition technology for navigating in all conditions. As Lowrance is relatively new to China's market, the main objective of the campaign was to communicate Lowrance's unique value through creative content to increase brand awareness.
UMS worked with a Lowrance social ambassador, to produce a series of educational videos for the China market. User "qymoa123" on Douyin is a professional fisher and has over 200,000 followers and plenty of experience using Lowrance products. This made him the perfect fit for this campaign. The educational videos promote the new Lowrance Ghost freshwater trolling motor, and are being gradually released on Douyin now.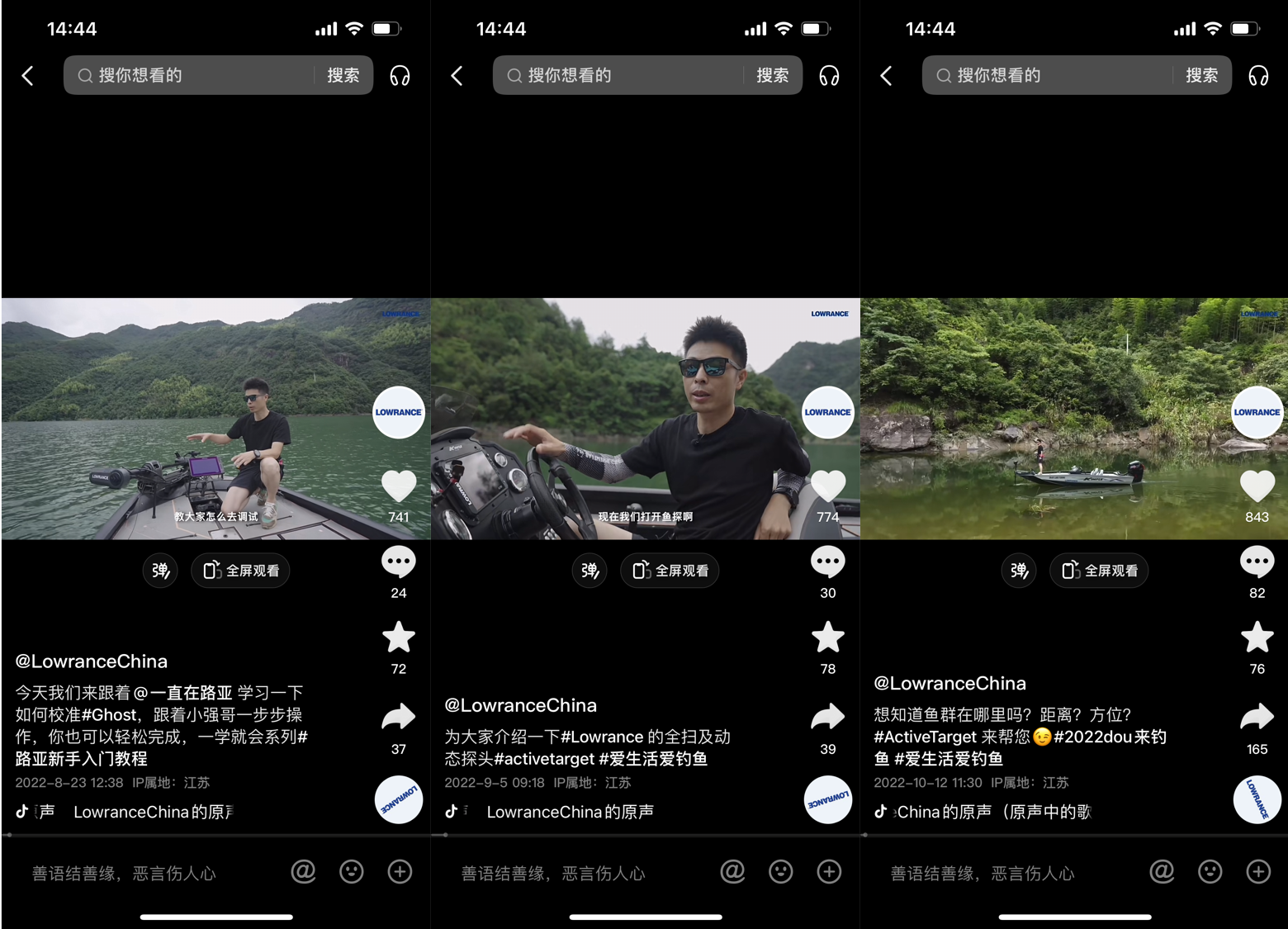 So far, the campaign as attracted positive results, with each video receiving thousands of views and hundreds of likes.
Check out the trailer we made for this series below.