Case Study: Wine Australia
Project: Australian Wine Festival – Wine Month Campaign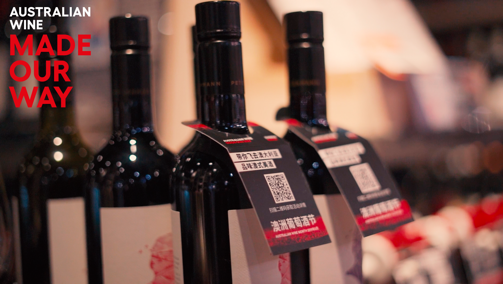 Wine Australia wanted to raise awareness among Chinese consumers about the high quality of Australian wines. To do this, the brand organized its first consumer facing wine event, partnering with premium offline retail stores throughout May 2019 to celebrate its wineries and products.
In a bid to engage with consumers and generate greater awareness and attendance for the event, Wine Australia enlisted UMS to create an integrated digital marketing campaign incorporating a H5 game, digital communications, PR, fan management and activity monitoring.
The campaign objectives were to raise brand awareness of Wine Australia and its specific wineries, increase engagement among consumers, collect data about wine customers and incentivise consumers to purchase and try Australian wines.
UMS proposed an interactive personality test for consumers which would pose a series of questions to determine each participants' taste preferences for different foods and landscapes, before recommending Australian wines to match their tastes.
The H5 based test would also recommend nearby stores where users could purchase the wines and also provide in-app maps to guide them directly there. Participants who purchased wines were also eligible to enter a lucky draw competition and follow Wine Australia's WeChat official account to receive further prizes including return tickets to Sydney, Australia, a Vintec wine cabinet and a gift card for China's premium supermarket Ole.
The strategy was to encourage users to pair their personality with Australian wines through an entertaining gamification scenario. Participants would also be encouraged to share their wine personalities on WeChat in a bid to generate greater awareness of the campaign among their own social media networks.
Of users who visited the campaign page, 58% went on to participate in the personality test with 65% of those completing the entire test. A further 62% of participants click through to find details and directions for offline stores to purchase products.