Shanghai, China – 08/05/2023 – AJ Hackett Bungy New Zealand, the home of bungy jumping, has resumed its partnership with United Media Solution (UMS) for its digital marketing activities in the China market during 2023.
Founded in 1988, AJ Hackett Bungy New Zealand operates six sites in three iconic Kiwi destinations – Queenstown, Auckland, and Taupo – and continues to unleash adrenaline-fueled adventures on the world's thrill seekers.
With 13 ground-breaking experiences on offer – from giant swings to bridge climbs, ziprides to catapults and five unique bungy jump experiences – AJ Hackett Bungy New Zealand well and truly holds its place at the cutting edge of global adventure tourism.
As China's appetite for global travel returns, UMS and AJ Hackett Bungy New Zealand are starting a new chapter of collaboration. New Zealand has long been a popular destination for Chinese tourists and students, and by using this important period to build brand awareness, the team expects to convert awareness to bookings later in the year.
To engage with potential thrill seekers, UMS will run AJ Hackett Bungy New Zealand's newly registered Little Red Book account, a Chinese social media platform like Instagram, where travel content thrives. Along with this, UMS will continuously run AJ Hackett Bungy New Zealand's Douyin account and manage its online community.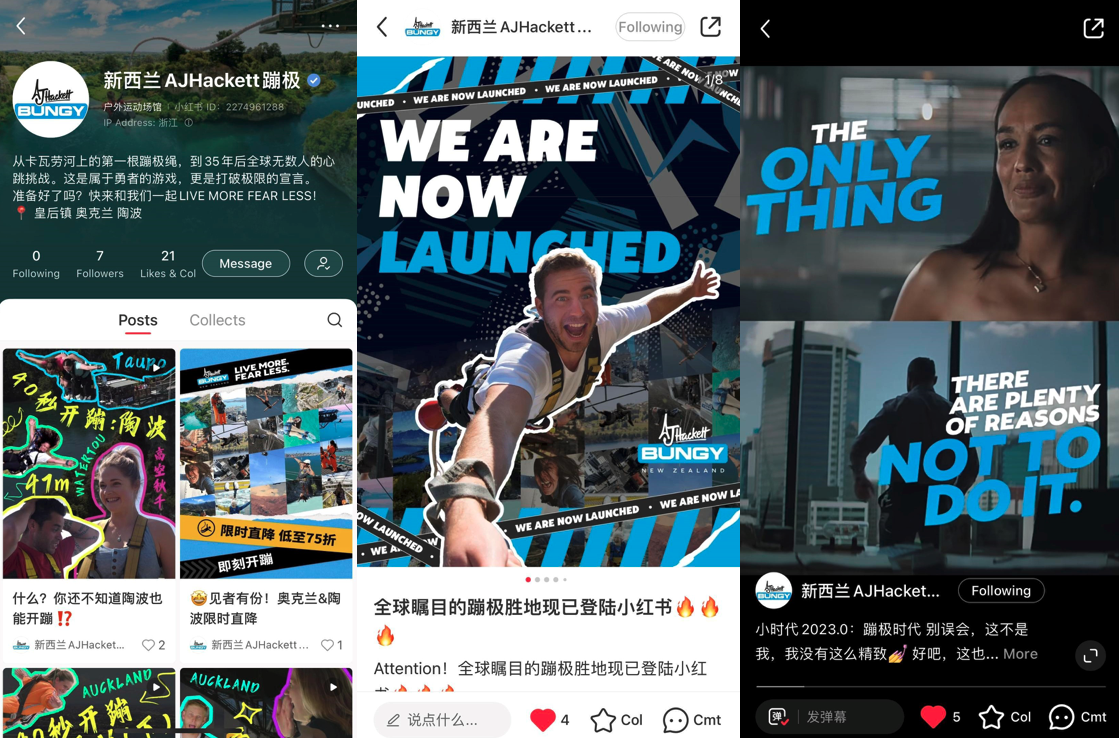 UMS co-CEO, Becty Yan, commented, "We are so excited to be continuing our partnership with such an iconic Kiwi brand in 2023. The NZ tourism industry has been hit hard by a lack of Chinese tourists over the past few years, so it's a relief to see international travel steadily returning to pre pandemic levels again. We are proud to be able to collaborate with organisations like AJ Hackett Bungy New Zealand to capitalise on this important opportunity and connect them with new and existing fans in the China market."
AJ Hackett representative, Mike Voyce, commented "The decision to resume our partnership with UMS to help us develop and deliver our China strategy was an easy one. We regard UMS as the experts in Chinese tourism digital marketing, they understand our brand and culture and we look forward to working with them again to deliver our life-changing experiences to as many Chinese visitors as we can."
END