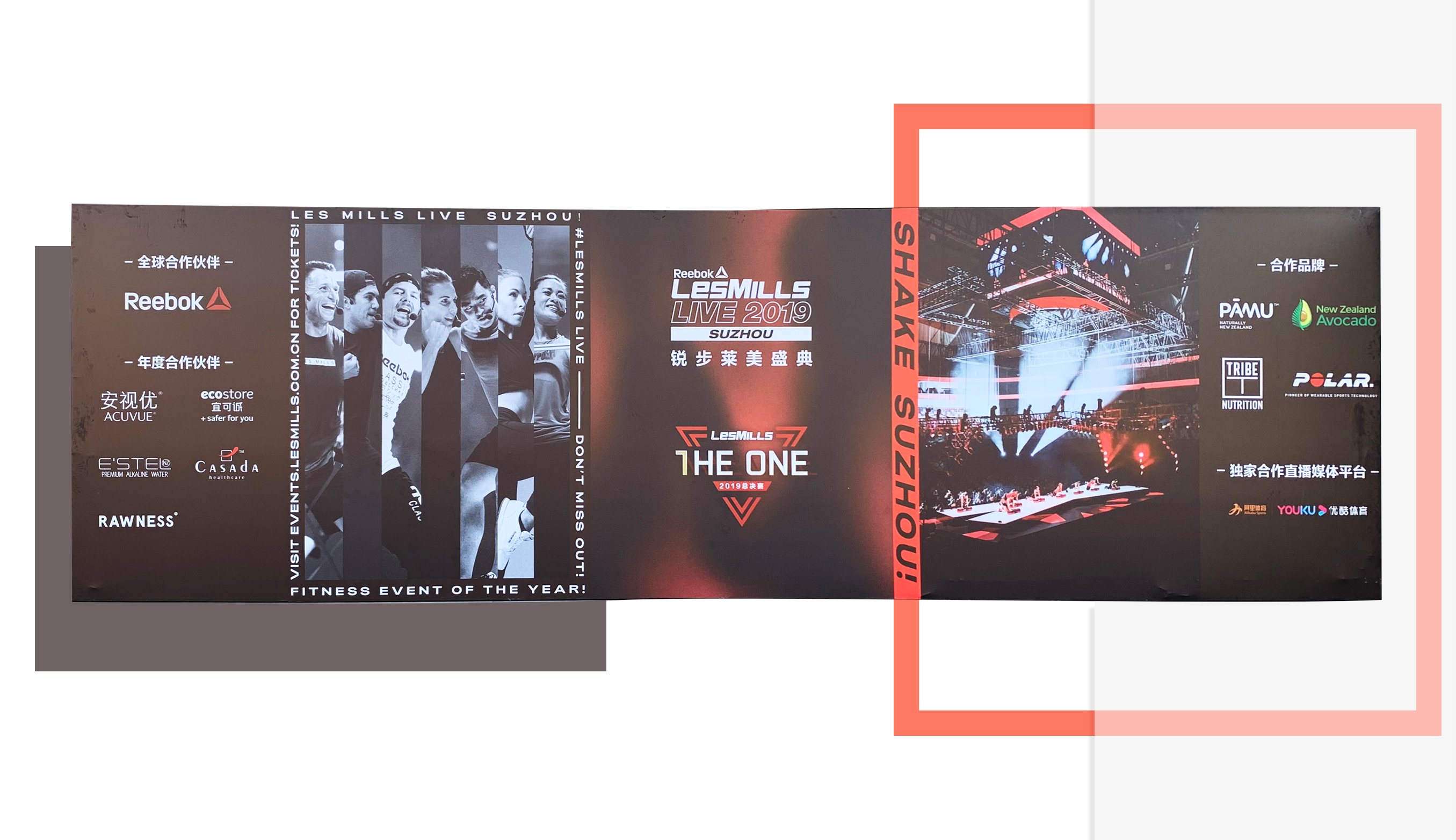 There are many ways to go about doing branding activities that involve utilising fitness platforms in China. These platforms require different investment and return to brands, hence it is not all about choosing the 'right' way, rather a smart way to execute marketing activities on these platforms in China that are highly engaging to the users. UMS has successfully helped two New Zealand brands recently to co-brand with Les Mills to promote New Zealand dairy and fruit products to the Chinese consumers.
In China, the number of people who regularly take part in physical exercise expected to reach 430 million by 2020. Chinese are paying more attention on living healthier lifestyle, especially fitness, and will continue to drive the demand for higher level of health and safety in the nation.
Les Mills, a world-leading fitness management organisation, started in New Zealand, has gone popular over 100 countries around the world covering all kinds of fitness programs. It currently cooperates with over 19,500 authorised fitness clubs, and has over 130,000 certified fitness trainers. In China, Les Mills is working with over 2,360 authorised fitness clubs with over 13 million Les Mills members.
Les Mills, in global partnership with Reebok, presented 'Shake Suzhou' Les Mills Live The One 2019 at the iconic Suzhou Olympic Sports Centre early November in China. Thousands of fitness fans came together as one for the ultimate fitness experience brought by international fitness superstars.
New Zealand Avocado, the industry association which represents the country's avocado growers, and Pāmu, which is owned by the New Zealand Government and has been farming since 1886, came together and partnered with Les Mills' Live event in Suzhou earlier this month among other sports and healthy lifestyle brands such as, Reebok, Ecostore, and Casada etc.
At the event, Les Mills created eight check-in points for participants to take challenges. NZ Avocado and Pāmu were at two of these check-in points representing their brands. Fun yet interactive challenges were created at each check-in point based on Les Mills' training programs and people were asked to complete all challenges at all check-in points in order to receive a total of eight stamps for the chance to have their photos taken with Les Mills' international fitness superstars. People at the event, or have been a Les Mills fan idolise these star trainers and wouldn't miss a chance to interact with them.
This event provided NZ Avocado and Pāmu with the opportunity to engage and connect with their precise target audiences (as the target audiences of Les Mills are also one major part of these brands' target audiences). On top of this, to leverage not only Les Mills' own promotion on its social media platforms, but also Star Presenters' and certified trainers' massive influence and their followings, for continuous brand exposure and awareness.
The three-day live event is a great example of co-branding where it enables businesses to build and enhance their brands by teaming up with another respected business to generate higher level of interests and excitement about the products and services.