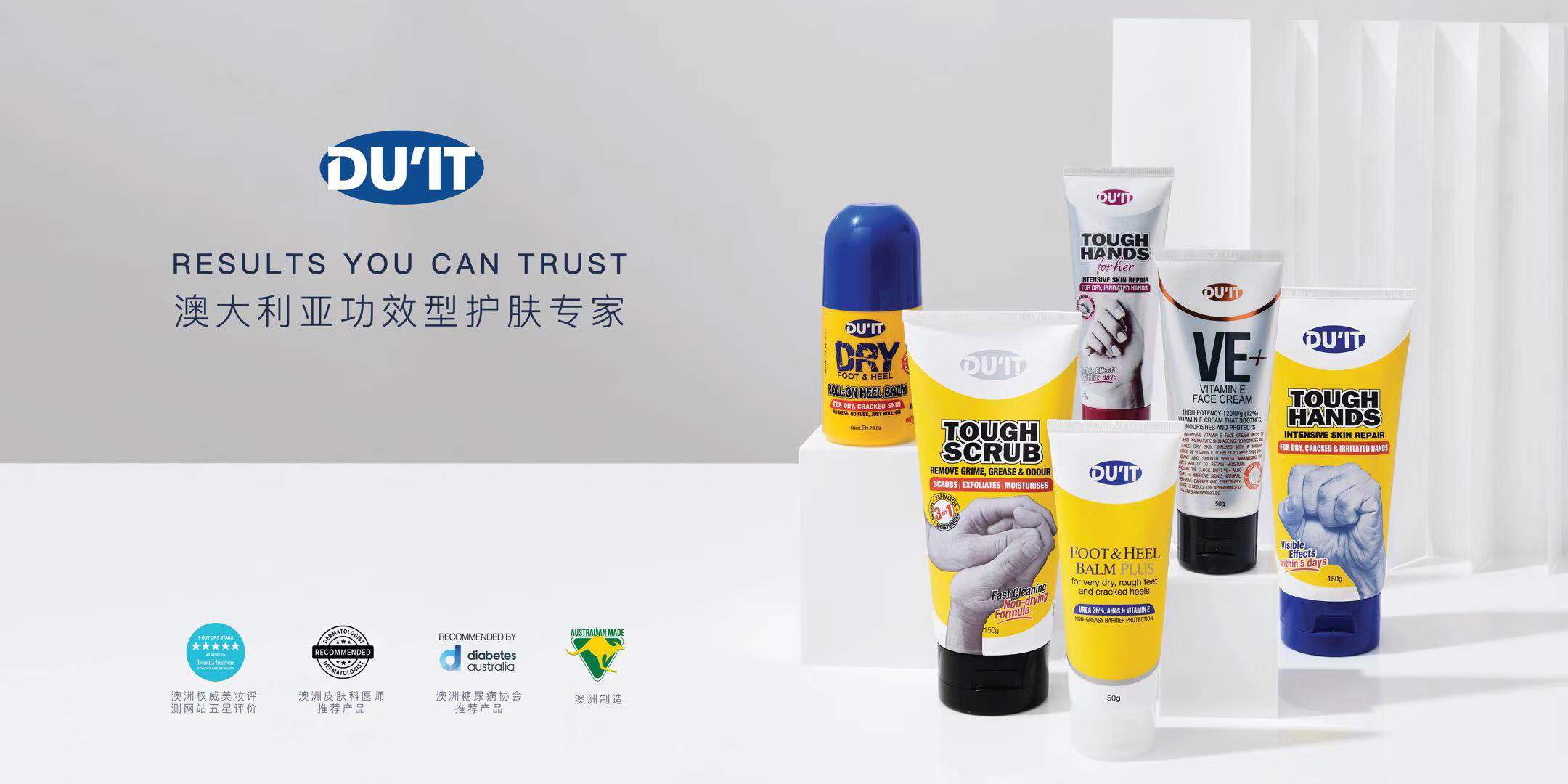 DU'IT, the skincare brand owned by Orbis Australasia Pty Ltd, has launched an integrated digital marketing campaign to boost the brand's awareness and sales in the China market.
DU'IT worked with digital marketing agency UMS to launch digital and social media activity targeting Chinese consumers.
The campaign harnessed the brand's WeChat Official Account using topical and entertaining content posts to increase engagement and views among followers as well as driving re-sharing among fan communities. The targeted strategy provided incentives for users to interact with the content in to leverage fans communities and grow its followers.
The WeChat content activity was accompanied by targeted advertising through WeChat Moments in a bid to increase awareness of the brand. The ad featured short video promoting DU'IT's Tough Hands for Her products.
UMS also launched an E-PR campaign to increase search queries for the brand and generate positive brand image and enhance the brand's reputation in the mass media. Targeting China's Entertainment, Fashion and Retail related news media, the campaign drew attention to DU'IT's presence at the inaugural CIIE and promoted celebrity endorsements.
As part of the activity, DU'IT also engaged one of Little Red Book's most popular KOLs' Shen Mengchen, along with five other influencers, to share content and create buzz and discussions around DU'IT products in a bid to drive sales on the site.
The aim of the digital marketing campaign was to create social buzz for DU'IT and increase the brand image and awareness among Chinese consumers in order to drive sales.
Monique Char, Executive Director, Marketing at DU'IT, said, "The Chinese community has always been important to us, and we are determined to continuously connect and engage with them in a real, relevant way. UMS have been a key partner in enabling us to do this."
Jo Ruo, Business Development Manager at UMS, said, "DU'IT as a brand has already established a level of awareness among Chinese consumers, the aim of this campaign was to bolster this awareness and convert the positive sentiment into product sales. We are really pleased with how this campaign has gone, so far and look forward to working closely with DU'IT to continue to grow the brand in China."