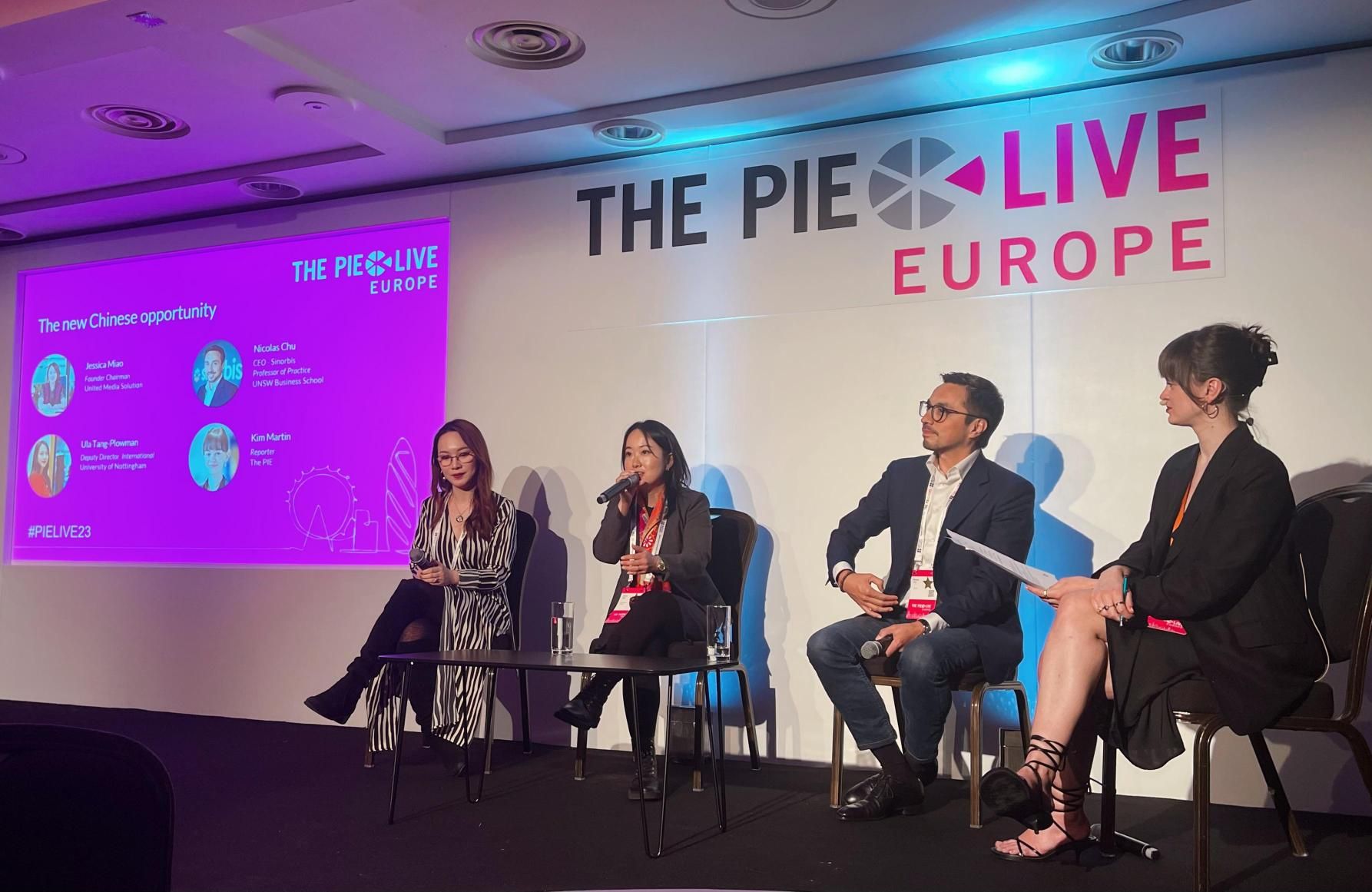 This week, UMS founder Jessica Miao spoke on a panel at the #pielive23The PIE Conference and shared her insights regarding the international student market, including increasing demand, engagement using short video and the importance of connecting with parents. So, what were some of the highlights that she shared?
🔥 HIGHLIGHT #1: With fewer students on the ground, and fewer events and engagement activities, the trick is to inspire students to create short video pieces and share them with the university so they can be used for promotions.
🔥HIGHLIGHT #2: Education WeChat accounts often receive questions from parents that are very repetitive and time consuming to respond to. If you are not meeting their expectations of an immediate response, and certainly within one hour, then you are most likely losing their attention and creating a bad impression. We have been testing #AIchatbots to respond to these questions and found that it's actually leading to improved #conversion for entries and applications.
🔥HIGHLIGHT #3: One has to look beyond #Shanghai, #beijing , #Guangzhou and #Shenzhen. There are hundreds of small cities, and some of these have a population of 10 million! All the #students that are coming over are from these different cities, so brands need to understand them deeply, so they can deliver the right content to them.
🔥HIGHLIGHT #4: It's important to show contacts back in China that their experience is safe, and they are enjoying it from #food to #travel. There is an opportunity to partner with #tourismproviders to help connect students to these new activities.
This is a key way that content creation can be a collaborative and affordable option for not only the universities, but also the cities are regions that will be home to these new students for many years.