Client: Lion Group
Project: Farmers Union AFL Live Streaming Campaign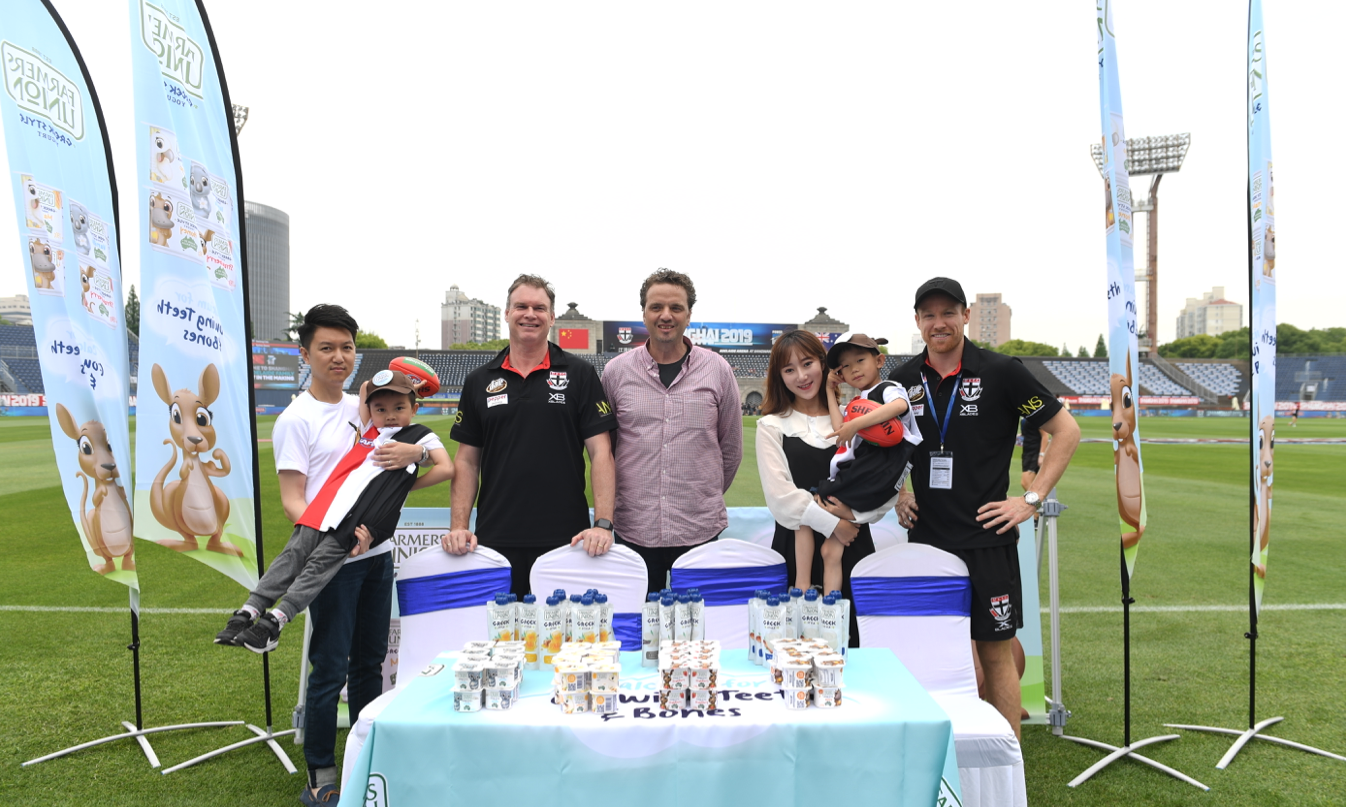 Lion, one of Australasia's largest food and beverage companies, was looking to raise awareness of its yogurt brand Farmers Union among Chinese consumers. However, faced with China's hugely competitive dairy market, Farmers Union needed a way to stand out and cut through the clutter. As the official sponsor of the St Kilda Saints team in the Australian Football League (AFL), Farmers Union seized the opportunity to leverage the team's Round 11 game, which was to be hosted in Shanghai. The game would provide the brand with an opportunity to engage and connect with new audiences through a unique and distinctively Australian activation.
Farmers Union enlisted UMS to create a digital and social marketing campaign to help raise awareness of its brand and products, with a particular focus on mothers living in China's tier one cities, such as Shanghai, Beijing and Guangzhou. The campaign aimed to promote the new Farmers Union Greek Yogurt kids range.
UMS created a strategy to use live streaming, a major entertainment medium in China, and enlist a KOL to help drive awareness of the new brand, as well as drive sales conversions of Farmers Union products.
UMS recruited a popular KOL Aibo Eleven, who has a strong following and influence among mothers in Shanghai for the campaign. The agency worked closely with Aibo Eleven, providing offline materials and purchase links to help with sales conversion around the activity.
The live stream ran over two days – June 1st and 2nd and featured a variety of content designed to appeal to Chinese mothers.
Day One content aimed to drum up interest and excitement about the game and included a training session with the St Kilda football players, as well as interviews by the KOL with Lion and AFL staff. A key piece of content saw Aibo's five-year-old son Eleven take part in a dedicated training session with two of St Kilda's star football players.
Day Two content included a traditional banner run before the game, featuring both Eleven and her child, as well as an interview with Lion's Darryn Wallace, Marketing Director for Lion and Andrew Fairlam, Portfolio Innovation Manager, both shared insightful information about the history and culture of the Australian Football League and the game. They also provided background information about Lion, Farmers Union and the dairy products to ensure Chinese consumers were well informed.
The live stream attracted more than 5 million views, while the KOLs pre-game post on Weibo received more than 1.9 million views and a recap post attracted more than 2.7 million views. Overall the two-day live streaming campaign attracted about 25 million in cumulative exposures for the brand.