The PIE LIVE 2023 conference last week was packed with insights from professionals in international education from around Australia and New Zealand. There was an excellent range of panel sessions and presentations that provided updates and perspectives on the state of recovery in the sector, and key issues that will need collaboration to address.
Five key themes resonated throughout the sessions, which were:
Building Back Better
Effective Marketing
Enhancing Student Experience
Engaging Key Markets
Improving Employability 
Building Back Better
The focus is not just on recovery, but a rejuvenation of the industry to ensure that it is in a better, stronger, and more diverse state than before the pandemic. This requires collaboration between government, industry, and education sectors, to create a more unified and effective 'engine' that produces high-skill graduates that are needed for growth industries.
Improve education and industry sector collaboration to raise the profile of vocational training. Vocational employment rates are higher than university graduates, and many international students are seeking post-study work rights and opportunities via vocational training that is often overshadowed by the university sector.
Effective Marketing
Lifestyle can trump rankings. Not all students and parents are looking for the prestige of the highest-ranked university, some are focused on long-term work rights and job prospects, along with the cost of living. This is where Australia and New Zealand can compete with peer markets, to help distribute high-intention applications beyond NSW and Victoria so that more international students can study 'down under'.
Video is gaining much higher engagement from young viewers that are often using social media platforms as search engines, seeking answers to questions that will be provided in short video form. This strategy can work across many platforms, with short video popular on Little Red Book and Douyin (TikTok) in China.
Get to know the new audience – 2024 is not 2019. There is much more data and analytics insights available to help tailor content to specific markets. It is not a one-size fits all approach, and when looking at specific markets (cities and provinces or states) in China and India, they must be thought of more like Europe, where individual European countries are dealt with as unique markets.
On-staff multi-lingual marketing capacity will take years to build up to previous levels, yet this is vital to engage existing and new markets effectively. Collaboration between the marketing efforts of institutions, state government, and organisations will be important to collectively raise the profile of study destinations so that multiple institutions can improve brand awareness overall.
Enhancing Student Experience
Don't throw out hybrid learning capabilities. Several institutions have already abandoned online learning options to rush students back onto campus, raise foot traffic, and encourage staff to return on-campus. However, many students will be seeking blended modes of learning when they select a campus.
If the quality of the education, student accommodation, and study experience provided to our international students improves, they are more likely to speak highly of their experience. This, in turn, becomes a potent form of word-of-mouth advertising for the sector recovery in Australia and New Zealand
Engaging Key Markets
Don't overlook the key markets of China and India. While diversification and concentration risk has been a hot topic of debate, it cannot be ignored that hundreds of millions of students are currently moving through high school in China and India, and if around 2% are able to study offshore, that is more demand than the 2019 capacity around the world can supply.
Transnational Education (TNE) is already starting to recover and will continue to be a pathway into international education as students are exposed to offshore staff, teaching methods, and information about a destination market. The sector must be rebuilt to help satisfy offshore study demand.
Improving Employability
International students expect and seek internship opportunities when considering their study options. These were easier to offer before the pandemic, and efforts must be made to recover these industry-sector relationships to ensure clear pathways into work are available for students from any level of international education.
With staff and managers flexibly working from home, and still not packing out CBD offices throughout the week, there is little capacity to supervise graduate hires and interns in person, which is vital to build their confidence and skills. Rebuilding this onboarding and supervision capacity is important so that companies have a pool of graduate labour to call on when full-time roles become available.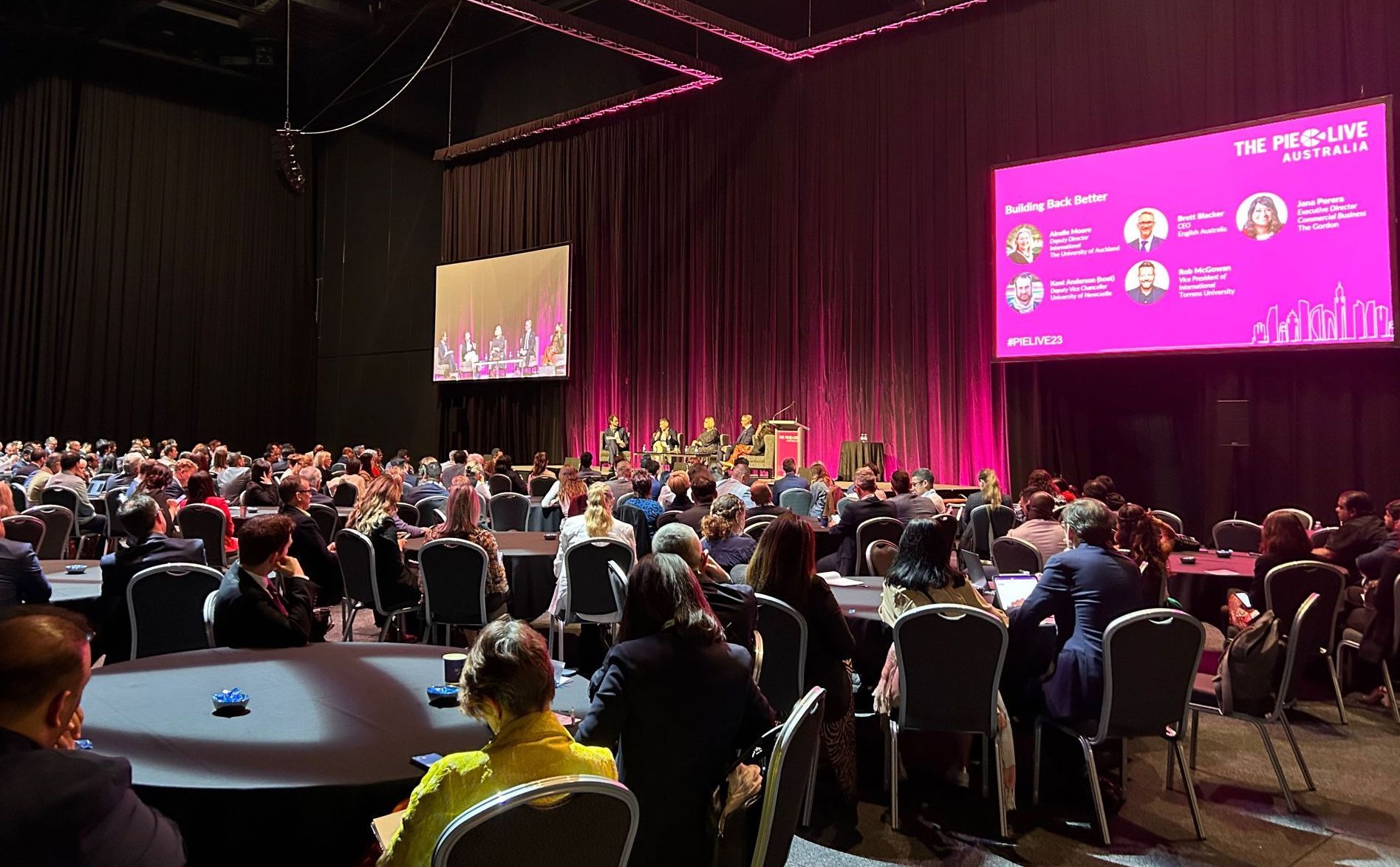 Conclusion:
The road ahead isn't just about the recovery of raw student numbers; it's about growth and improvement. It's about recognising the lessons of the past and using them to shape a brighter, more prosperous future for international education.
Collaboration will be needed to help create sustainable and resilient systems and networks that deliver better student outcomes and, by extension, better economic prospects for host countries like Australia and New Zealand.
If you'd like to know more, download our education whitepaper here, or get in touch with us at sales@umssocial.com
END.